FLORA resin art multiple pre-order announced from Otto Björnik!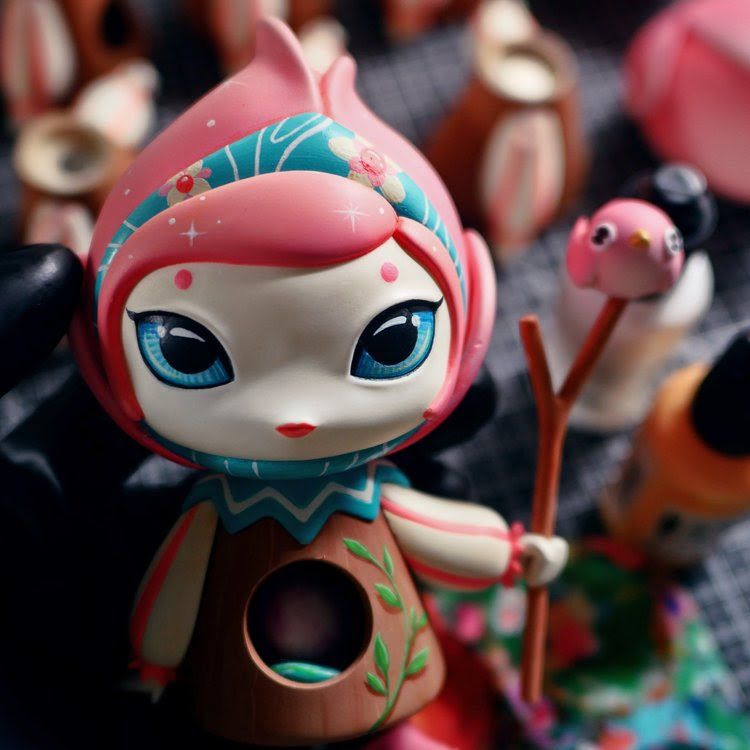 Introducing
Flora
, the mystical forest deity art toy that will transport you to a magical realm of peculiar and fanciful creatures! Hand-crafted with the utmost attention to detail and made from high-quality materials, this limited edition figure is the first main character of
Otto Björnik's
enchanting story about nature preservation. Flora has a delicate flower bud head and a body made from the most ancient tree trunk. With her healing staff and her avian companion, Inika, she's not just a pretty face, she's also a sanctuary to a special nest that holds rare eggs of endangered species.
As the world teeters on the brink of ecological collapse, Flora serves as a reminder of the importance of protecting our natural world. Flora is not only a powerful symbol, but also a stunning piece of art that will be the perfect addition to any collection. It's a conversation starter that will be appreciated by art lovers, nature enthusiasts, and collectors alike. Standing 4" x 2" x 5", each painted resin figure will come in a rigid box and is available for pre-order
HERE
right now for $165 a pop (Shipping: 2nd week of March). Add Flora to your collection today and make a statement for the preservation of our planet.