Buff Monster's Mega Melty Extravanganza online sale is here!!!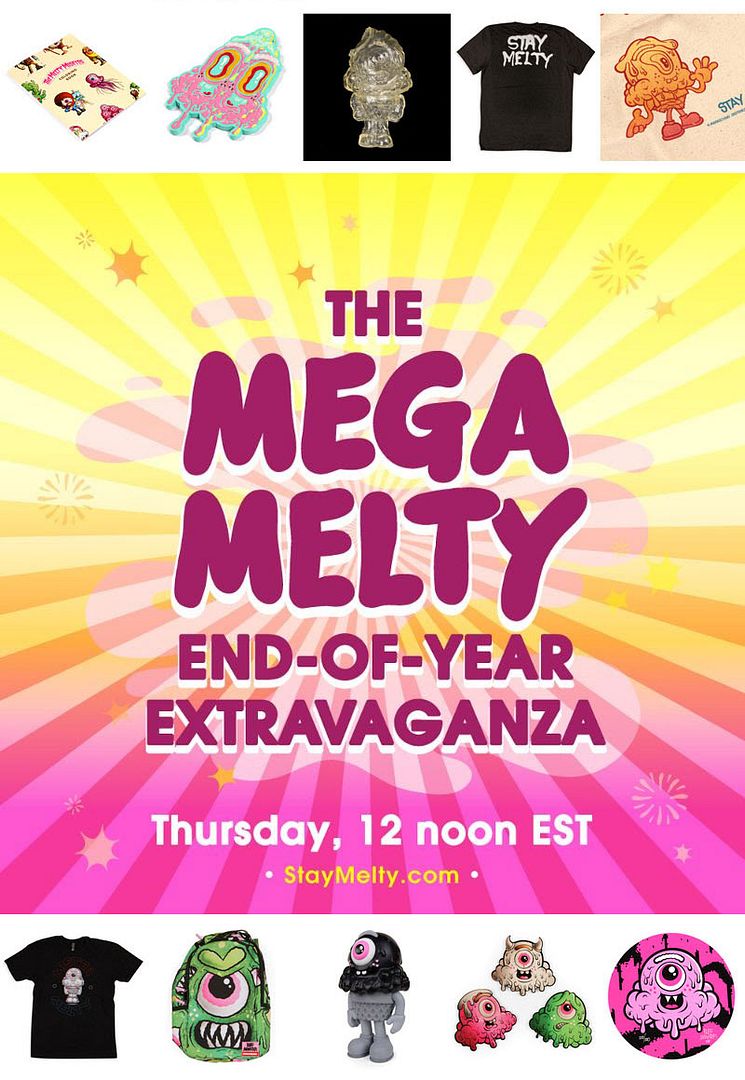 Thursday! Yes, the time is just about here... and after many weeks of sorting, digging, organizing, photographing and inventorying,
Buff Monster
put together a wide variety of items from over the years. There are tests, samples, proofs and other previously unreleased pieces. There's even some little HPM paintings, painted figures and other things that Buff has been quietly working on. There is a good overview in this post here... but there are still other items not shown, and Buff mentions that there will be lots of one-of-a-kind pieces too!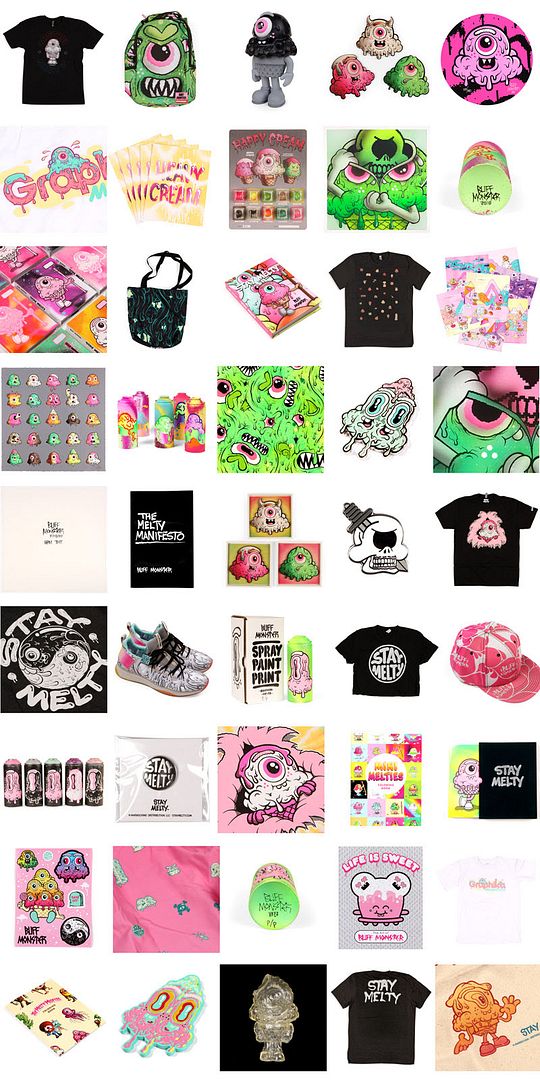 Maybe there is something that you need for your collection, maybe there is a gift for someone special, or maybe you had one of these and your dog chewed it up. Either way, this is the time. And if you've accumulated a ton of Stay Melty points, this is a great opportunity to use your points for a nice discount. Oh, and Buff mentions that he also has some toys, trinkets, shirts, and other goodies that he's acquired over the years that he'll give away with each order. Everything will go live
HERE
on Thursday, December 8th at 9am PST!