Bruckaroni x Nightly Made x Martian Toys - "Abatgail" edition vinyl Moonbat announced!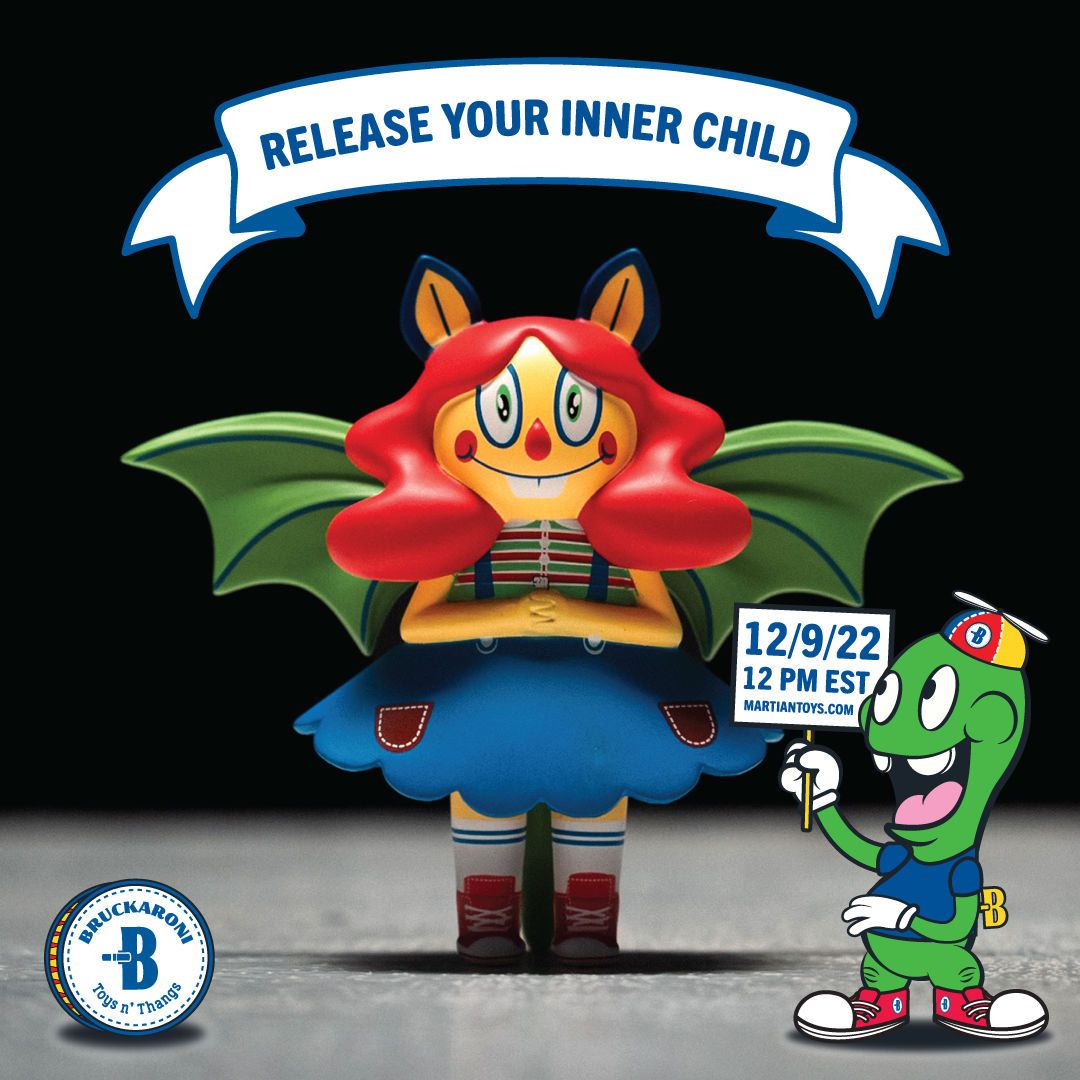 Bruckaroni
is super excited to announce the release of his very FIRST production VINYL figure... introducing "
Abatgail
", his limited edition colorway of the popular Moonbat figure, originally-created by
Nightly Made
and produced by
Martian Toys
! "
Abatgail is a lovable, independent child with sweetness and style in equal measure. Despite her petite size, she has a BIG personality and LOVES making people laugh. Sometimes she will drive you batty, but if you're feeling down, Abatgail will always be there to lift your spirits. If you're looking for a fun-loving companion, Abatgail is the right friend to pick!
" honestly, we all need an Abatgail in our lives... not only for real, but in toy form as well ;-)
Bruckaroni
creates Toys n' Thangs for the fun, quirky, individual who enjoys letting their inner child out to play! He created his first custom designer toy in 2007 for Tate's Comics / Bear and Bird Gallery's "For Love of Munny" show. Since then, he has been a part of many gallery shows, exhibited at Five Points Festival, and was a Designer Toy Award finalist for Custom of the Year! Earlier this year he released his first resin toy in collaboration with Kyle Kirwan. Over the summer of this year, he released his first original character resin toy. After almost 16 years of making designer toys, he now has his FIRST PRODUCTION TOY! "Abatgail" will be up for grabs
HERE
this Friday, December 9th... so be sure to pick one up!