"The Scream" vinyl figure from Today Is Art Day!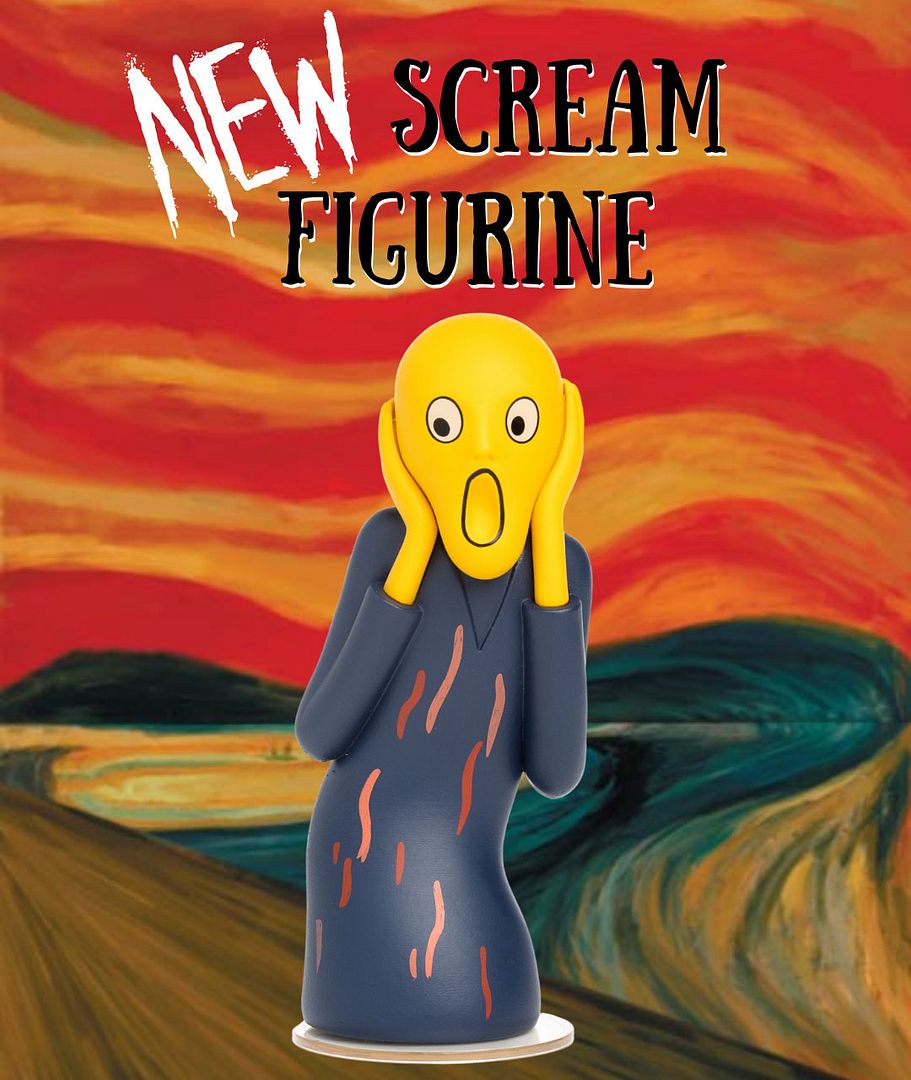 One of the most iconic images of western art, The Scream was created by Norwegian artist Edvard Munch in 1893. The agonized face in the painting has become a symbol of anxiety of the human condition. There are four versions of this work (two in paint and two in pastels). The two painted versions have been stolen, only to be recovered later on... and the folks over at
Today Is Art Day
have created this rad 5" tall pvc figure. Each one comes with 5 paintings and one cardboard easel as well as 10 fun facts about the art work on the box! These are up for grabs
HERE
right now for $25.95 a pop!
In his diary, Munch wrote:

"
One evening I was walking along a path, the city was on one side and the fjord below. I felt tired and ill. I stopped and looked out over the fjord—the sun was setting, and the clouds turning blood red. I sensed a scream passing through nature; it seemed to me that I heard the scream. I painted this picture, painted the clouds as actual blood. The color shrieked. This became The Scream.
"