New from Mighty Jaxx: "Message in a Bottle" resin art multiple by Kerby Rosanes!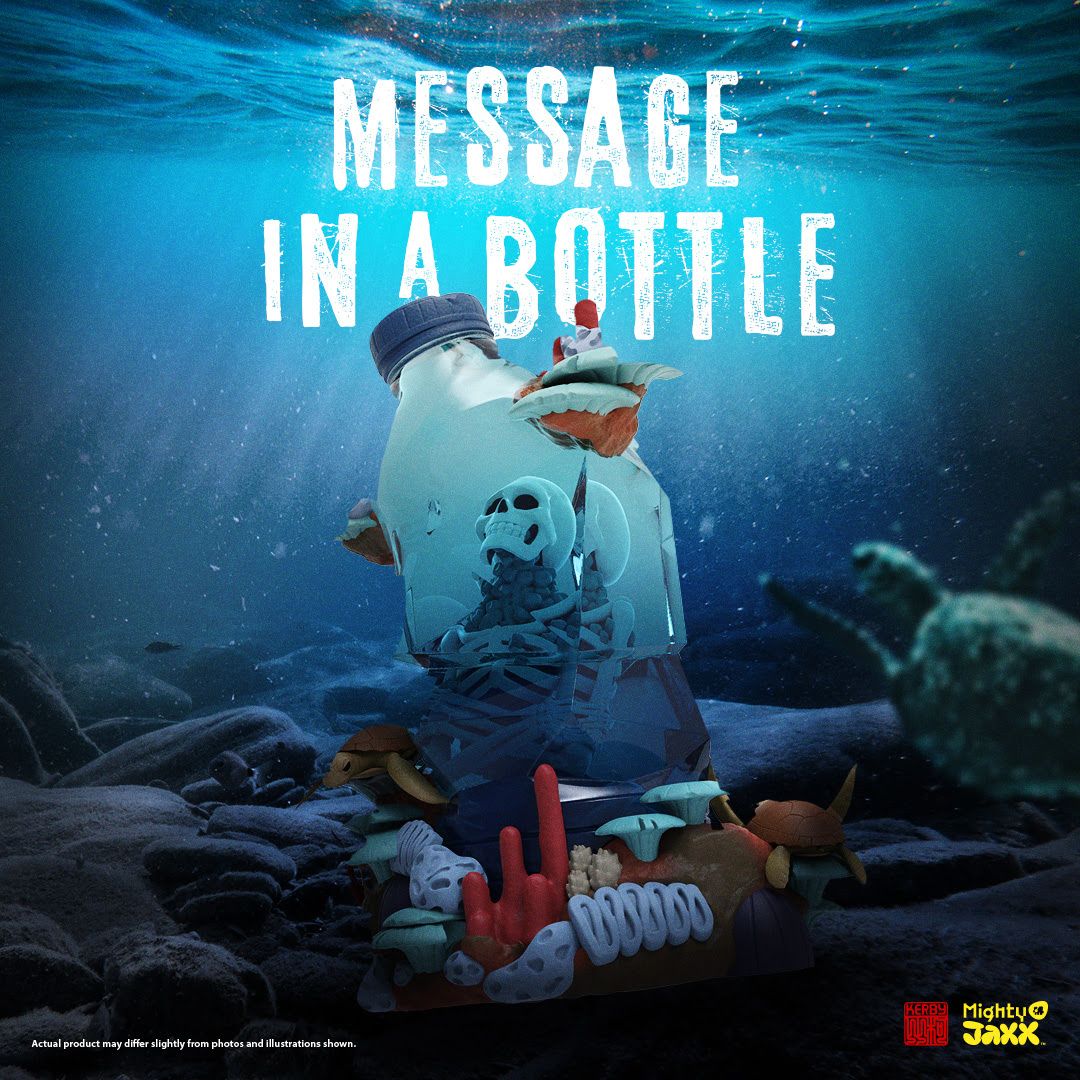 Kerby Rosanes
stunningly detailed, ink-based art comes to life on
Mighty Jaxx
! Inspired by the classic distress signal, a rolled up paper sealed in a bottle, this piece - titled "
Message in a Bottle
" - is a commentary on the impact of widespread marine pollution—humans will ultimately be the ones suffering from its effects. Utilizing a special dual-casting technique, the bottle itself is translucent—imitating an iceberg.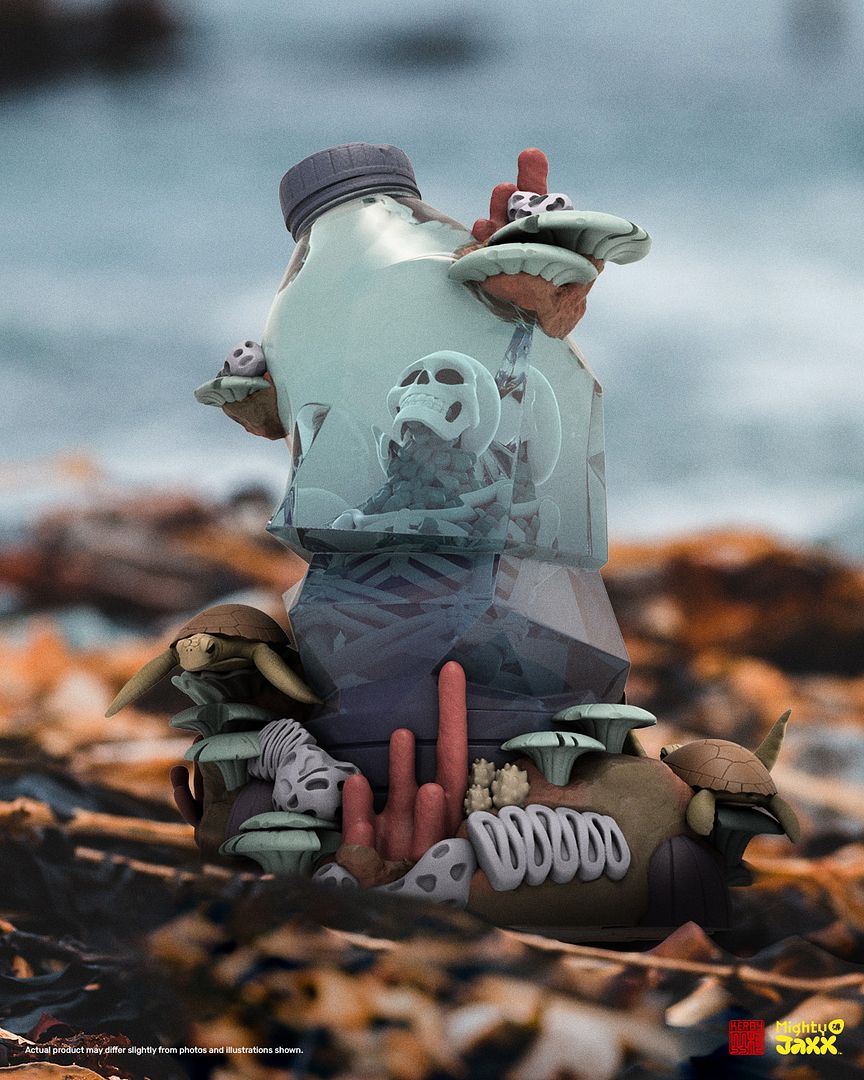 At its core is a skeleton, a representation of humanity's death. Yet, surrounding this bottle of death it is a thriving marine ecosystem, from sea turtles to corals. The message? "At the end of it all, nature will find its way to thrive but humans will suffer all the consequences of the problem we created ourselves," shares Kerby Rosanes. Standing 8" tall, this highly detailed polystone resin art multiple will be up for grabs
HERE
via pre-order this coming Saturday, October 29th at 6am PST for $259 a pop!