New from Mighty Jaxx- Breakout (Spectre Edition) by Matt Bailey!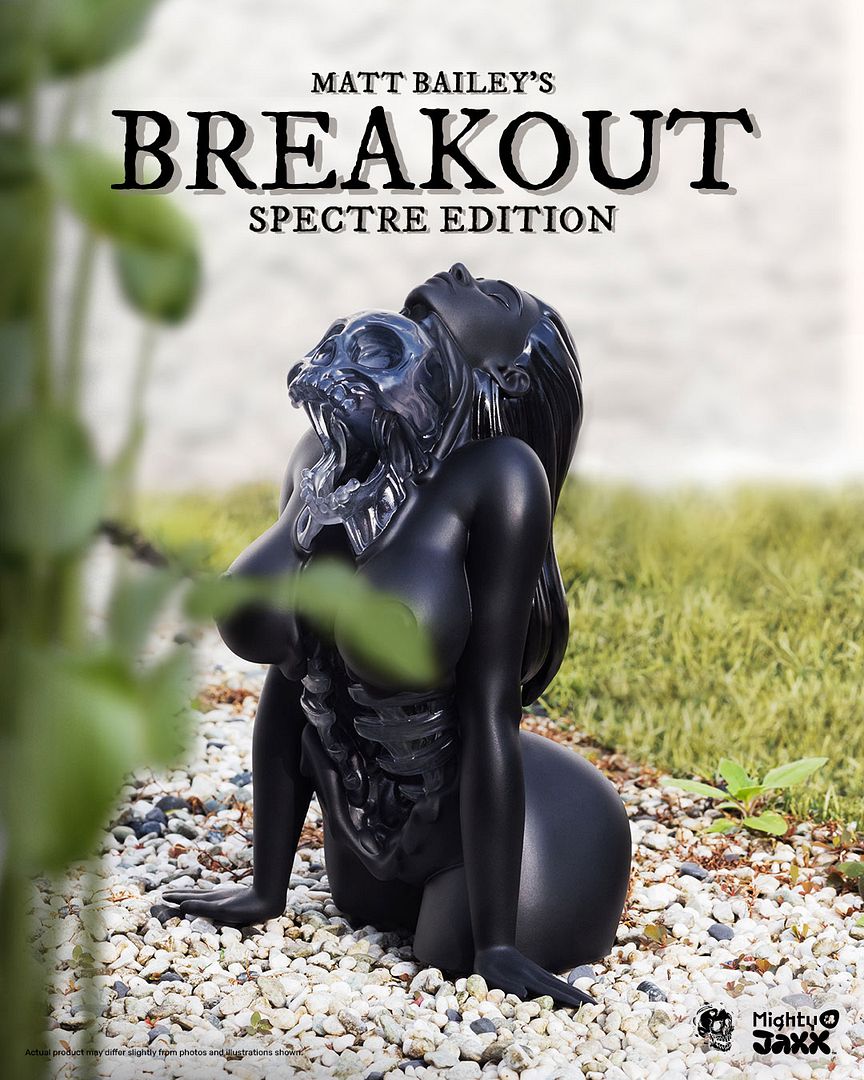 Excruciating pain ensues as flesh and bone slowly tear apart. A lover mourns the loss of a part of her, as the end of a relationship draws near. All that's left is a gaping hole within her heart and the longing for things to return to the way they were, back to happier times.
Breakout
by
Matt Bailey
receives the
Spectre edition
treatment... a wonderful new colorway that's produced by
Mighty Jaxx
! Sculpted from premium polystone, this timeless piece of art does away with different color treatments and instead, combines different types of finishing and materials—matte, gloss, and translucent resin—to add an elegant layer of depth to the pieces. Sitting 8" tall, this will be up for pre-order
HERE
this coming Saturday, October 15th at 6am PST for $269 a pop!