Fools Paradise x Garfield - "YAWN" vinyl art toy pre-sale announced!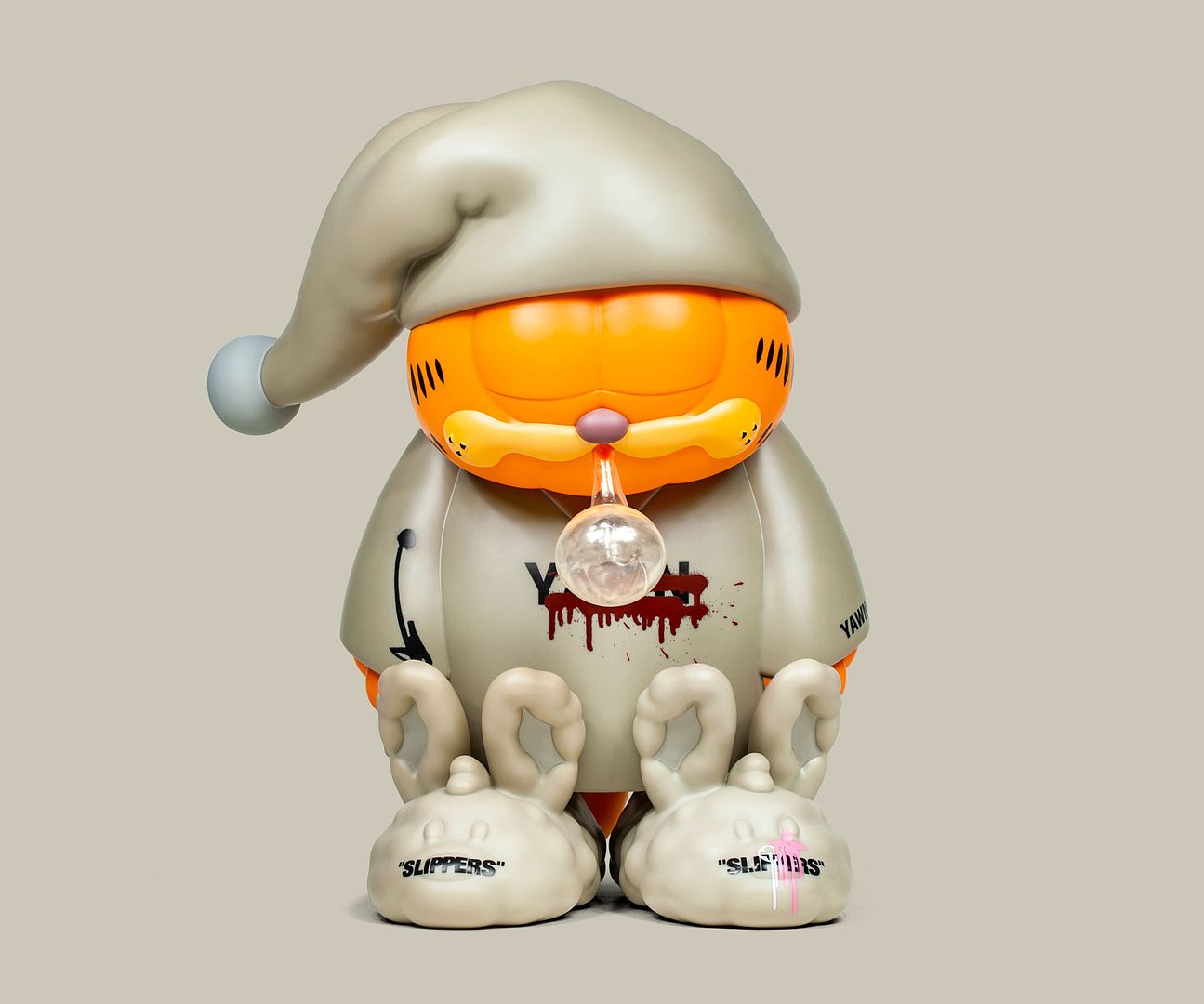 Once the lasagna slowly creeps it's way down your throat and into your belly, it's time for a big cat nap... and that's exactly what our large orange feline friend is looking to do. New from the folks over at
Fools Paradise
, a massive almost 20" tall vinyl version of Garfield, in his pj's and slippers who appears to be sleepwalking with a nice big drool bubble coming out of his mouth - yeah, we have all been there - FOOD COMA! Titled "
Yawn
", this piece is made to order and will retail for $285 a pop (Free global shipping)... not a bad price tag, to be honest, especially if you see how large it is! This pre-order is available
HERE
right now and will ship Q4 of 2022!