Devil's Head Productions HELL-O-WEEN 2022 sale announced... get ready!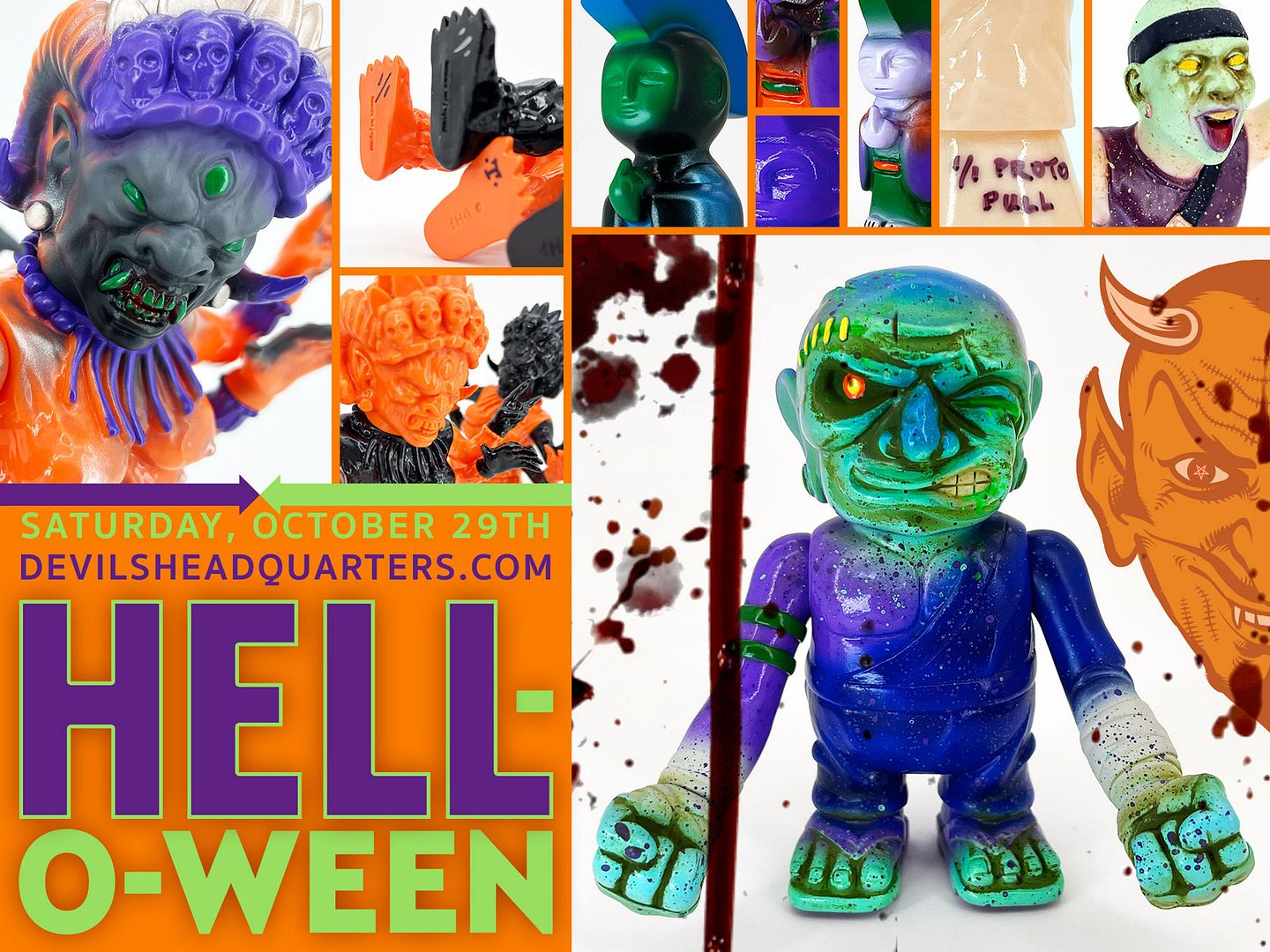 The annual DHP (
Devil's Head Productions
) Hell-o-ween sale will soon be here! Prices on materials have jumped up 3 times since last year but NONE of this year's toys are a penny more than they were last year. So get psyched! Everything goes on sale Saturday, October 29th over on the DHP webstore
HERE
! What can you expect, well, a sampling of a ton of stuff including:
"VIOLET UNDEAD" MAD MONK, "BLACK PEARL" JIZO-ANARCHO, MINI JIZO-ANARCHO "UNPAINTED PURPLE", MINI JIZO-ANARCHO "PAINTED PURPLE", MINI JIZO-ANARCHO "ZOMBIE PURPLE", "HELL-O-WEEN" MARA, "FRANKENSTEIN MIXED PARTS 1:1" MARA, ONE OFF ADAMD (酔 獣) HALLOWEEN ZOMBIE "GREEN" 2022, and a ONE OFF ADAMD (酔 獣) FLESH PROTOTYPE
- so much goodness!