Abominable Toys presents: "Bob Ross" licensed Chomp vinyl figure!
What happens when you take one of the most recognized painters on the planet and pair them up with one of the coolest vinyl yeti's around... you get the officially licnsed
Bob Ross Chomp
! You can pick up your very own happy little painter Chomp this Saturday, October 29th, at 12Noon PST exclusively on
Abominabletoys.com
. This vinyl figure comes complete with Bob Ross's signature translucent pallet, paint brush, easel, and canvas pre coated in Liquid White featuring Mountain Waterfall from Season 5 Episode 1 of The Joy of Painting. These figures also come with an exclusive Chomp Trading Card pack containing 1 random card.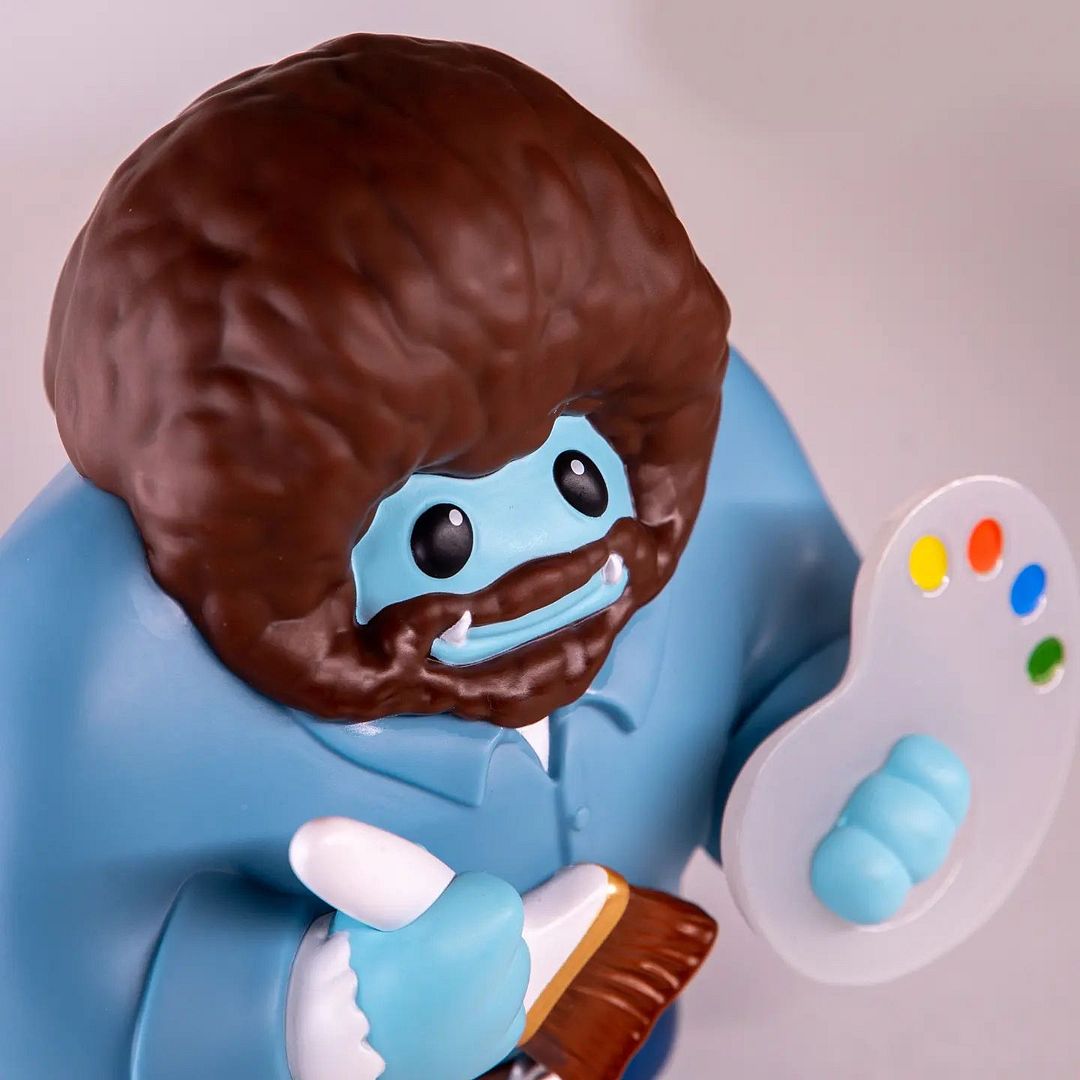 From the Abominable Toys team, "
Oh listen, I'll tell you what, we're having such a good time here. I'll tell you something else too while I'm here. Bob Ross has been a huge inspiration to us at Abominable Toys. It is truly an honor for this to be our very first officially licensed figure and we hope you're as excited as we are. Bob Ross was a firm believer in the fact that anyone can paint and we are a firm believer that anyone can make designer toys. In addition to that, for every Bob Ross Abominable Toys purchased, we will plant a happy little tree!
" An awesome figure and an awesome reason to buy one... don't miss out, snag one up
HERE
at the above date and time!