Goose Faba WAVE 5 1:12th scale action figure from Rocco The Great!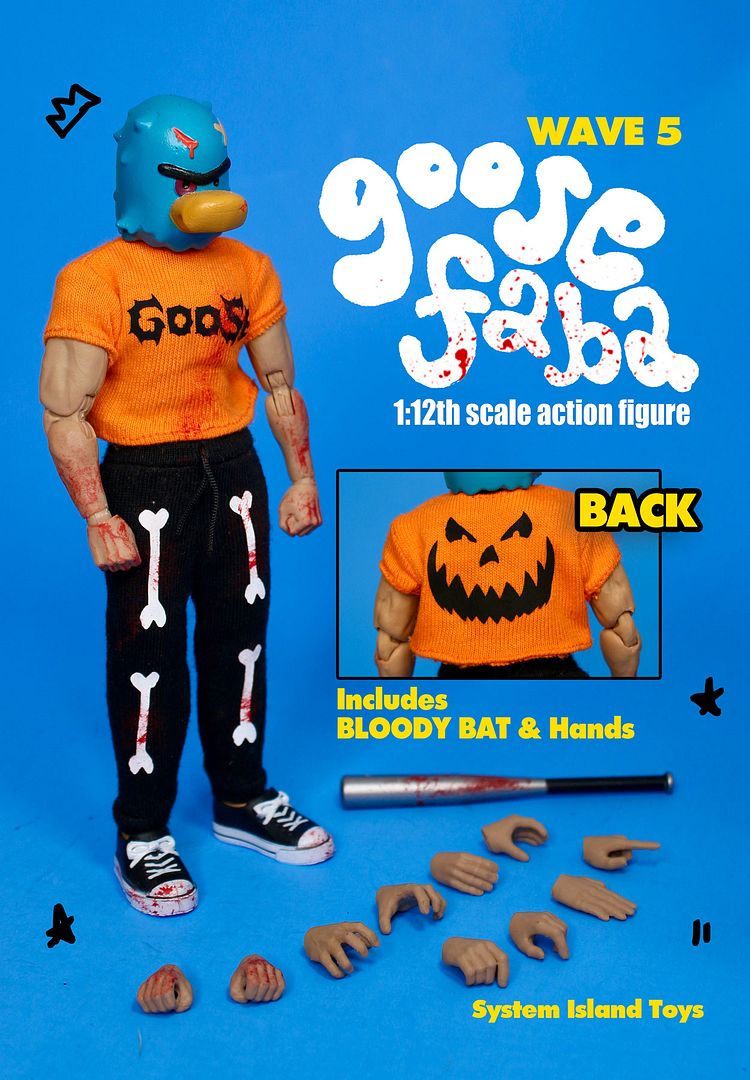 Continuing on his world domination of 1:12th scale action figures, artist
Rocco The Great
is set to release his newest character in this style...
Goose Faba
! This character, Goose Faba, is a graffiti tagger from SYSTEM ISLAND and will be dropping
HERE
this Friday, October 28th at 5:30pm PST! "
Despite his tough exterior, he does have a good heart - but mess with him and you will regret it! With a rebellious "don't trust anyone" attitude, fighting against the powers that be, comes naturally. His tough guy attitude and street smarts make him a natural leader… & a threat to the Skult Corp.
"
For this wave, wave 5, it will be limited to 8 figures, and each comes with a high quality double sided print hoodie, 6 pairs of hands, super articulated body (yes butterfly joints, suck that marvel legends), a bat accessory, and premium packaging - all for just $135 (free shipping). THERE IS 1 RANDOMLY PLACED CHASE FIGURE that includes a SKULTBLASTER, and each item is hand signed and all figures come with free extra goodies! Don't miss out... check the date/time above and visit the webstore
HERE
to get in on this action!