Tenacious Toys NTWRK exclusive Mallrats & Soul Breaker packages announced!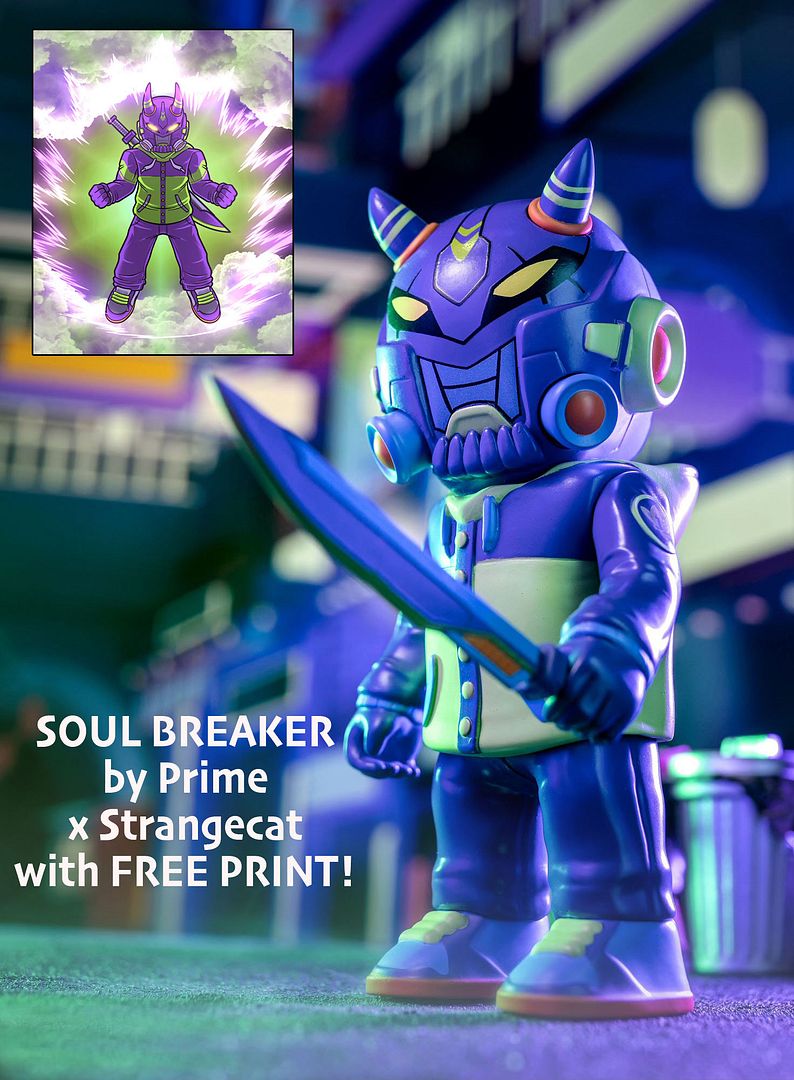 The folks over at
Tenacious Toys
are busting out two of their upcoming NYCC exclusives on
NTWRK
in a shameless effort to shill toys more widely and gain notoriety in a new sphere of influence the online pop-up shop space! Join them on on NTWRK on September 21st at 11am PST as they unbox two exclusives plus the NTWRK exclusive original signed prints! First up is the Soul Breaker EVA edition by
Prime
x
Strangecat Toys
! This is a 5.25" tall vinyl toy in an edition of 100. Tenacious Toys had Prime whip up (10) exclusive metallix 8"x10" prints which will come with each NTWRK sale. 10 toy + print sets available only thru NTWRK - $85 for the toy + print set.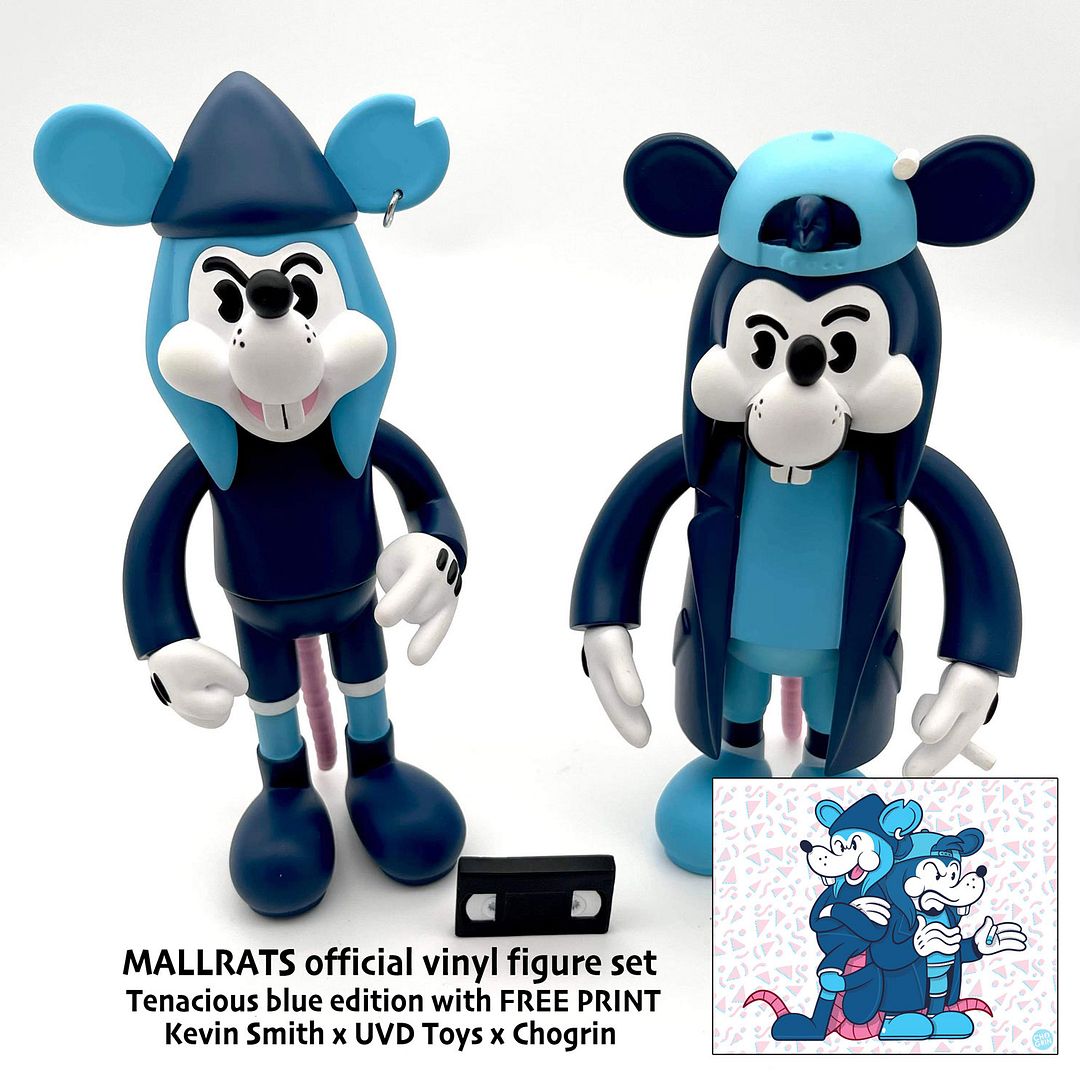 Next is the the Mallrats 7" figures (Jay & Silent Bob, each packaged separately). These were designed by
Chogrin
and produced by
UVD Toys
- this is an official collab with Kevin Smith / Mallrats. Kevin released a previous colorway at his own shop in NJ! The blue edition is exclusive to Tenacious Toys and each figure is limited to 100. Chogrin designed a sweet 8"x10" print for this drop which Tenacious Toys produced again in a quantity of just 10, so there will be (10) sets on NTWRK on the 21st - a set meaning the 2 toys and the print - for $150 for the set. Set a reminder for these releases
HERE
!