Nicky Davis x Czee13 x Clutter - Boooom! "GID Varian"t 3oz Canbot!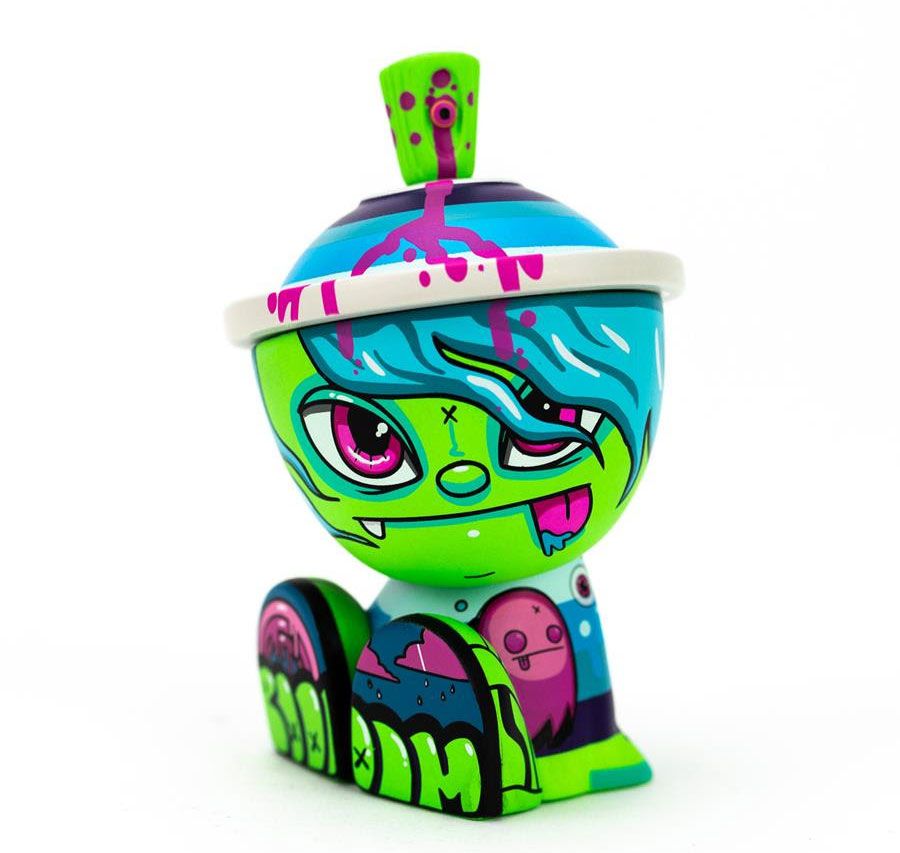 Nicky Davis
is best known for his colorful and illustrative, ghostly creations. His 3oz design for Canbot Series 1,
BOOOOM!
, was one of the most loved and sought-after! This new 3oz Canbot takes it up a level, into a UV reactive, glow-in-the-dark beast, with intricate illustrations and eye-popping colors! This window-boxed 3oz design is a super limited artist variant of the series 1 Blind-box design, and the perfect companion for the series! 3oz size (3" tall) and limited to only 200 pieces. Complete with trademark rattle, and twisting cap top! This epic new limited-run drops
HERE
tomorrow, September 30th at 8am (PST) for just $35 a pop!