Anomalii plush aliens from Space Behbehs... have crash landed and are looking for new homes!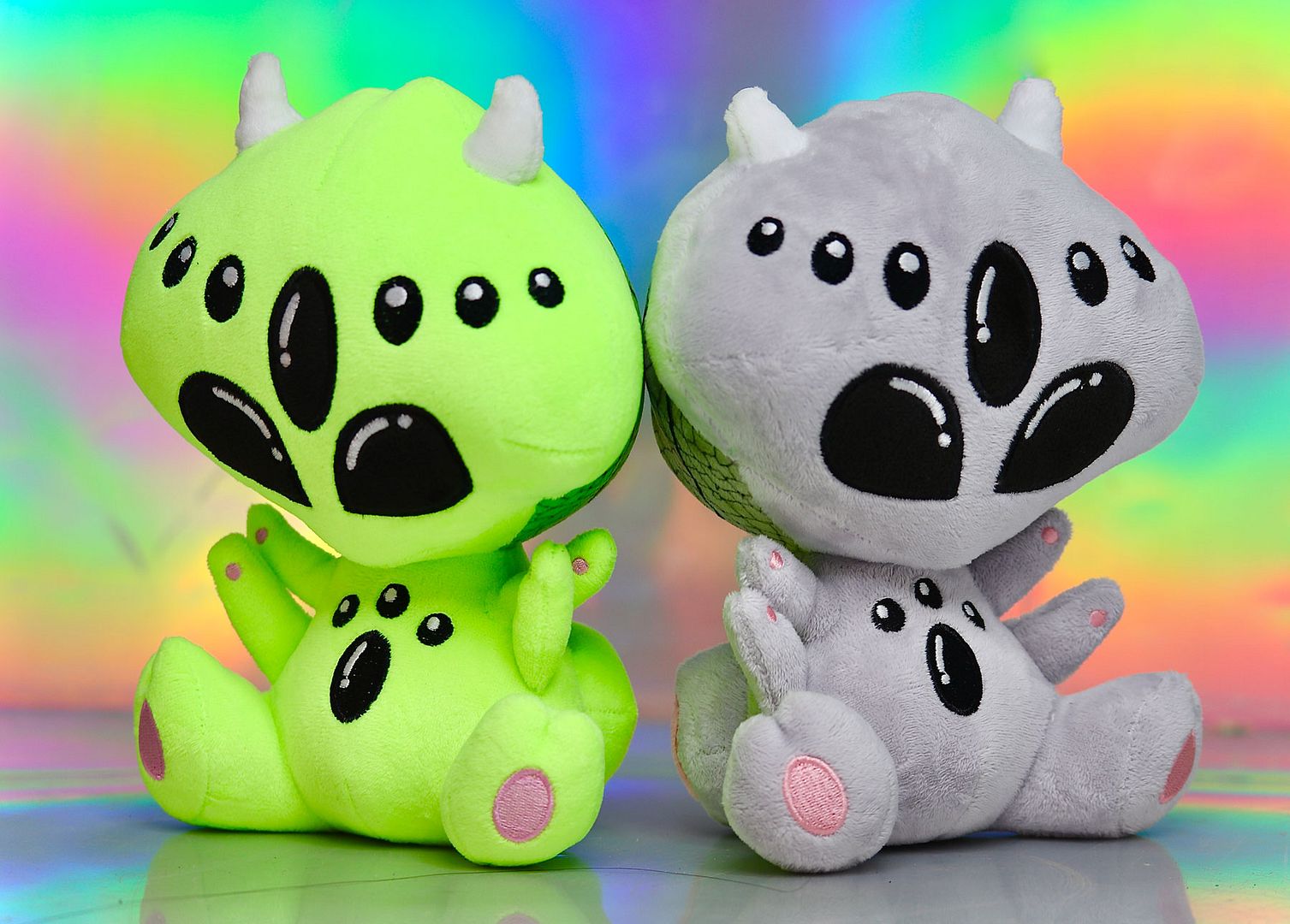 Space Behbehs
is a new brand, created by artist
Alleh Rosello
, dedicated to create collectible soft plushies, vinyl and resin figures from outer space! These Behbehs come in limited quantities, so make sure not to miss them when they land! First up is a rad little 8" tall plush called '
Anomalii
' and it's releasing in 2 colors:
Fluorescent Highlighter Green
(black light reactive), and
Alien Grey
(pale grey), and these are up for pre-order
HERE
right now for $35 a pop!
Multiple colorful species gathered from across the universe for humans to enjoy! Made with love and Formula: αяη13∂єηѕ7 for extra huggableness! Be one of the first humans to bring a cute behbeh into your home! These behbeh are up for adoption! Each order will come with a free set of holographic stickers and each plush is limited to 50 of each color! Grab them
HERE
right now!