2PetalRose x Clutter x Czee13 - Death Snow Onibot!
Clutter
is excited to present the newest member of the CANZ family: Death Snow Onibot by
2PetalRose
! This dark warrior is the third installment to the popular Onibot lineage! Meet the brand new Death Snow Onibot by 2PetalRose x
Czee13
! This secretive samurai Onibot sticks to the shadows as he creeps through the streets of the concrete jungle.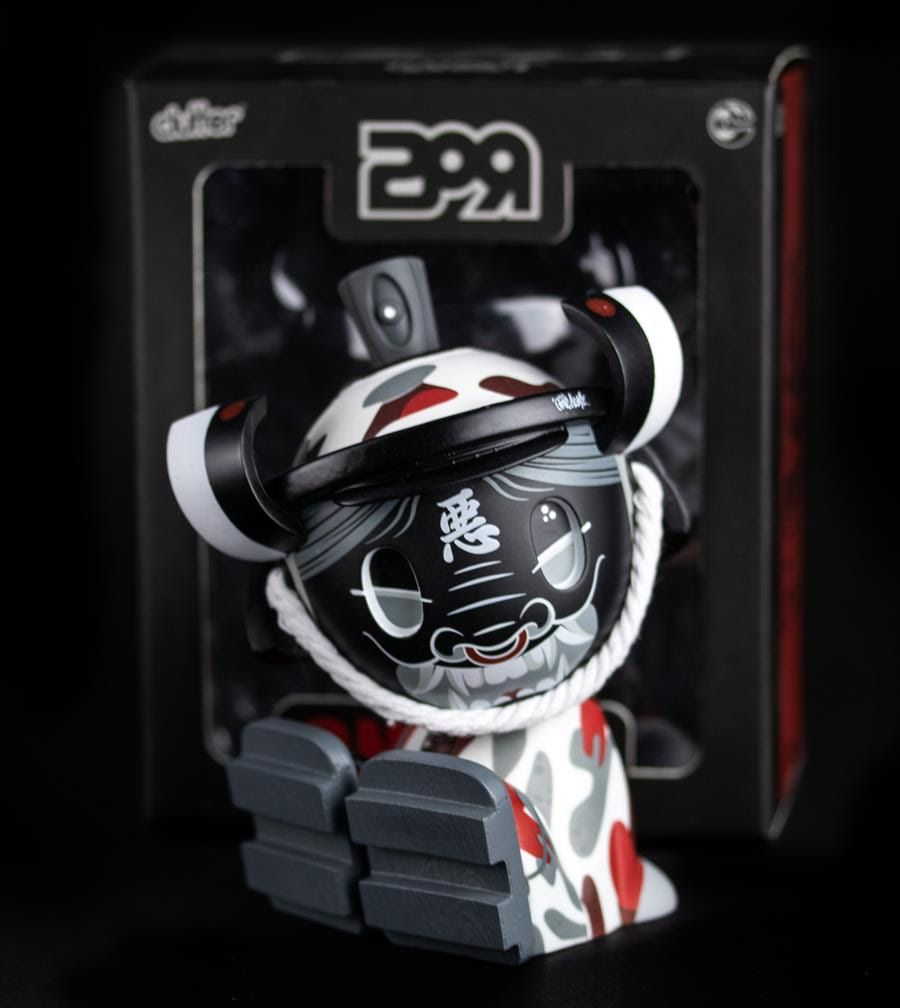 The 5oz (5.5" tall) Onibot, complete with trademark rattle, kabuto, and geta, is the fantastic counterpart to the 2PetalRose Exclusive Camo Onibot & OG Red Onibot, pairing a new, unique look with a classic design. The Death Snow Onibot now takes center stage - the latest creation by the exceptionally talented artist, 2PetalRose. Limited to 200 pieces worldwide and priced at $115. This is set to release
HERE
on Friday, September 16th at 8am PST - Don't miss out!