NOMINATIONS are now OPEN for the 11th & 12th annual Designer Toy Awards!!!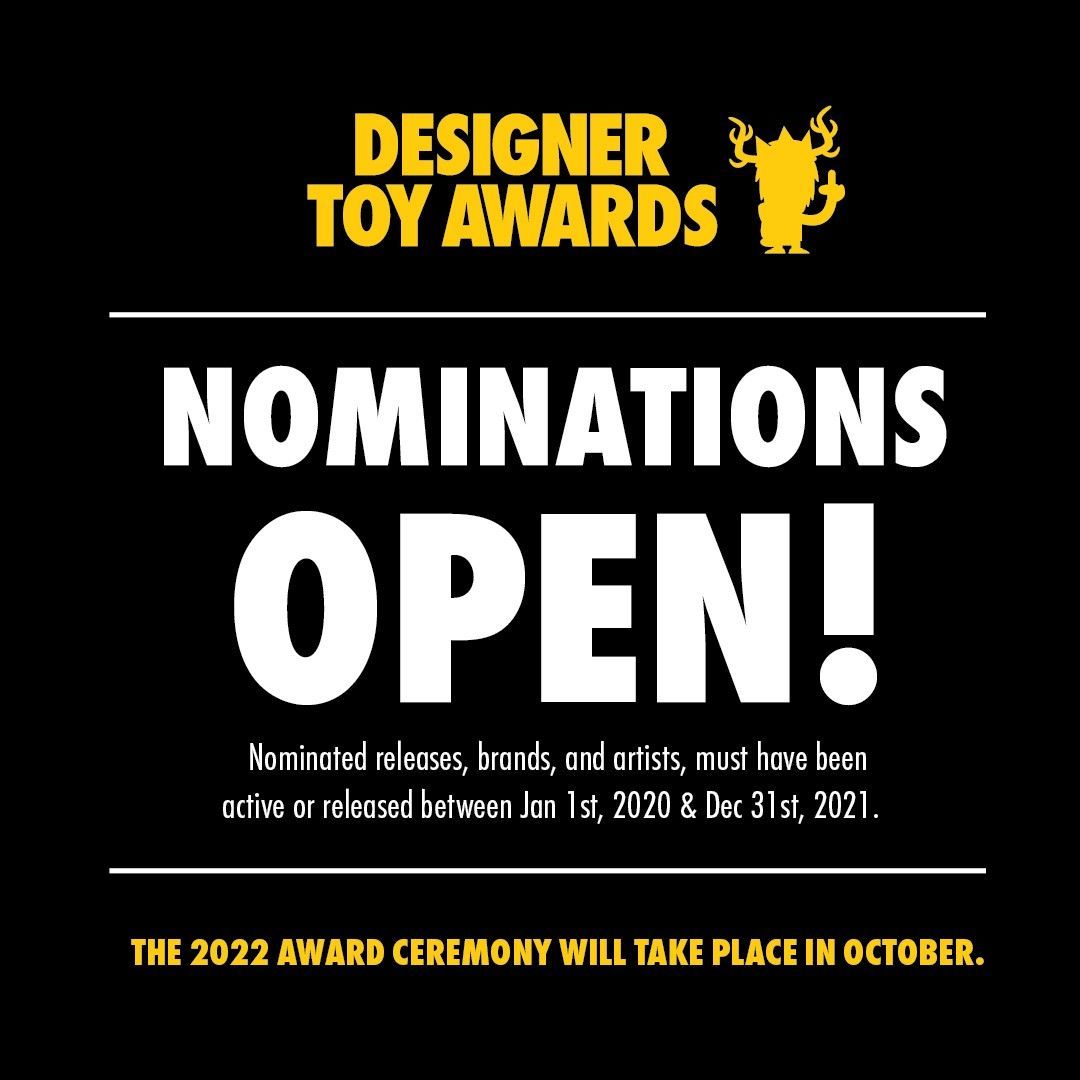 It's been officially announced... the folks behind the
Designer Toy Awards
aka the DTA's are excited to kick things off for their 11th & 12th year of this super exciting awards ceremony! Running from N
OW until September 8th, 2022
- the Designer Toy Awards will be accepting open nominations in a variety of categories from both professionals and fans alike, and having learned from the previous years of the DTAs, they've continued to refine and restructure the nomination, voting, and finalist procedure to help ensure quality winners while still garnering input from the entire community. Head on over
HERE
now, register, and get those nominations in... then, let the voting begin.
These past few years, I have decided that here at SpankyStokes I will continue to put the focus on others... in every facet of what I try to do, that's why you have been seeing us sharing, posting, and turning the focus more on artists, companies, and businesses... with that being said, all of you who have supported me over the years, I'm asking that you throw your vote to someone who deserves "
The Best Media Outlet
" nomination and, win (hopefully)... please nominate and vote for
Vinyl Pulse
! Jack has been the main driving force behind the designer toy world long before we came along (or most all designer toy blogs, for that matter), and through all these years he stays super humble and continues to promote and write about designer toys with class - elevating them to the art form they truly are... and out of all the media outlets, deserves this award the most! Now, with all that being said... here are some guidelines as well as the categories for this year (all details about each category can be found
HERE
) All artist or company based awards require that the individual or brand was active within the eligibility period (January 1st, 2020 to December 31st, 2021). The list of categories, according to the DTA site, is as follows:
Artist of the Year
Best Production Sculpt
Best Media Outlet (Fan)
Best Licensed
Best Non-Licensed
Best Mini-Series
Best Non-Plastic
Best Resin
Best Soft Vinyl
Best Toy Store
Best Online Toy Store
Best Vinyl & Plastic
Break-through Artist
Brand of the Year
Custom of the Year