UVD Toys x Jay & Silent Bob x Chogrin! MALLRATS "Reboot" edition vinyl figures release announced... Snootchie Bootchies!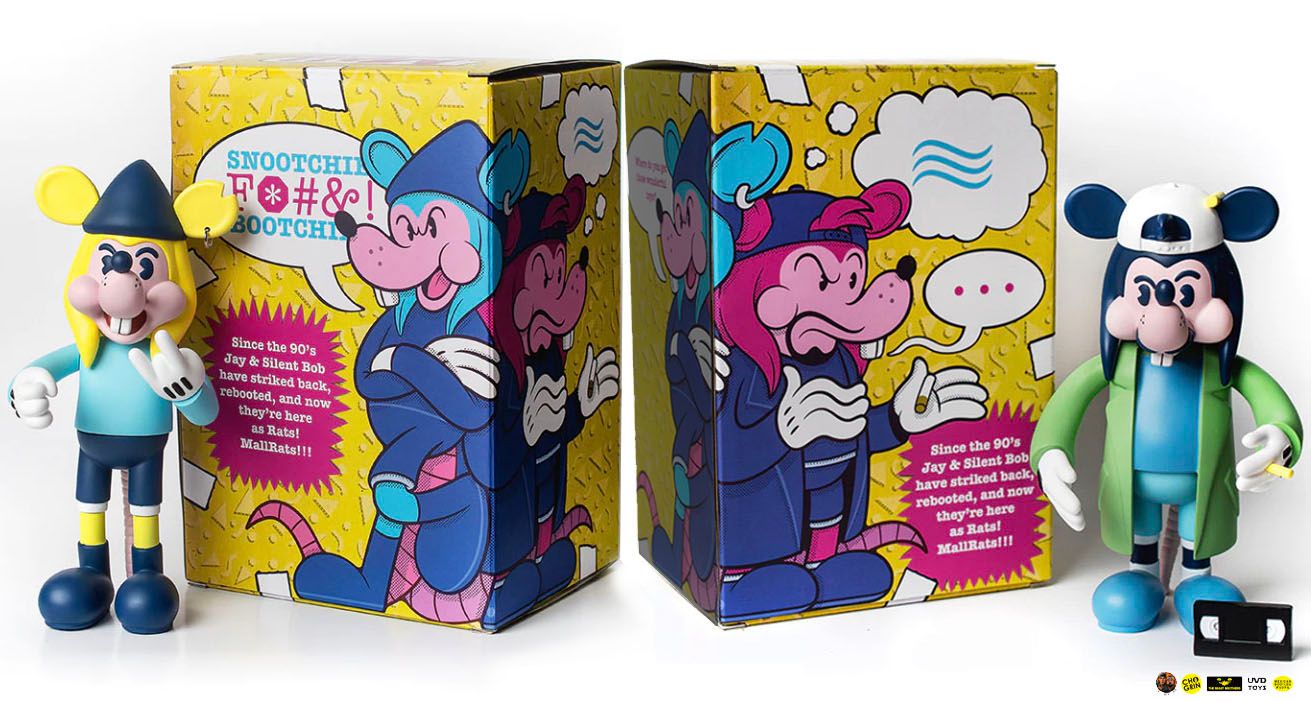 A new colorway of
Chogrin's
MallRats made its debut at SDCC 2022! Produced by
UVD Toys
, the Jay & Silent Bob store exclusive "
Reboot
" edition of the 7" vinyl figures landed at SDCC in a colorway inspired by the 2019 film of the same name. The remaining units are now available (Signed by Kevin Smith & Jay Mews) only from
Jayandsilentbob.com
for $75 each. Make sure to grab these for your collection while supplies last!