*UNBOXING* Tenacious Toys exclusive RunDMCheech "Tenacious Blue" edition from Mark Bodē & UVD Toys!!!
Tenacious Toys
is ILLIN with an exclusive vinyl toy set from
Mark Bodē
and
UVD Toys
! This Tenacious Toys exclusive blue "
RunDMCheech
" 3-piece vinyl toy set features a 6" Cheech Wizard, a 3" B-Bird and a 2" tall Boombox in a distinct Vaughn Bodē style. Vaughn's highly recognizable characters became a cultural phenomenon in the 1970s and shortly thereafter began popping up on walls in pieces by many of the early graff pioneers. The Cheech Wizard and many of Vaughn's other characters became mainstays of classic graffiti culture.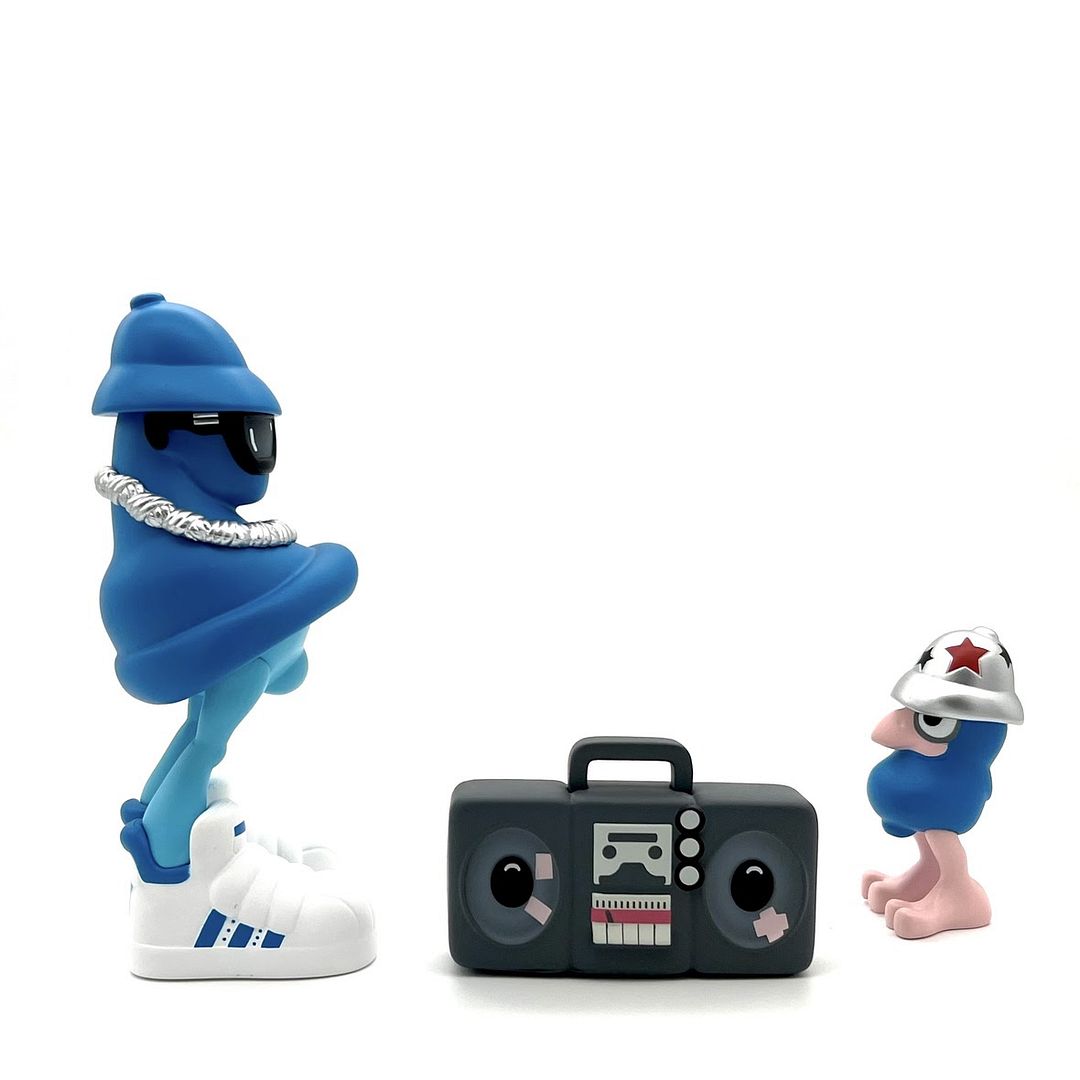 This set is officially licensed by his son Mark and features two of Vaughn's most recognizable characters, plus a boombox. There's even a little bit of early hip hop culture sprinkled in there! The RunDMCheech set comes in a box covered in Vaughn Bodē's artwork. This set is developed and produced by UVD Toys and was first released in a classic Gray / Yellow color combo - this limited edition Blue set was developed specifically for Tenacious Toys. The Tenacious Blue is limited to 150 sets and priced at $135 per set. They will drop on Friday, July 8th at 2PM EST (11AM PST) right on the
TenaciousToys.com
homepage. It's not Tricky, just don't be late!