"Dirac Fugaz" custom Space Puppy micro-run from labreens & Han Ning!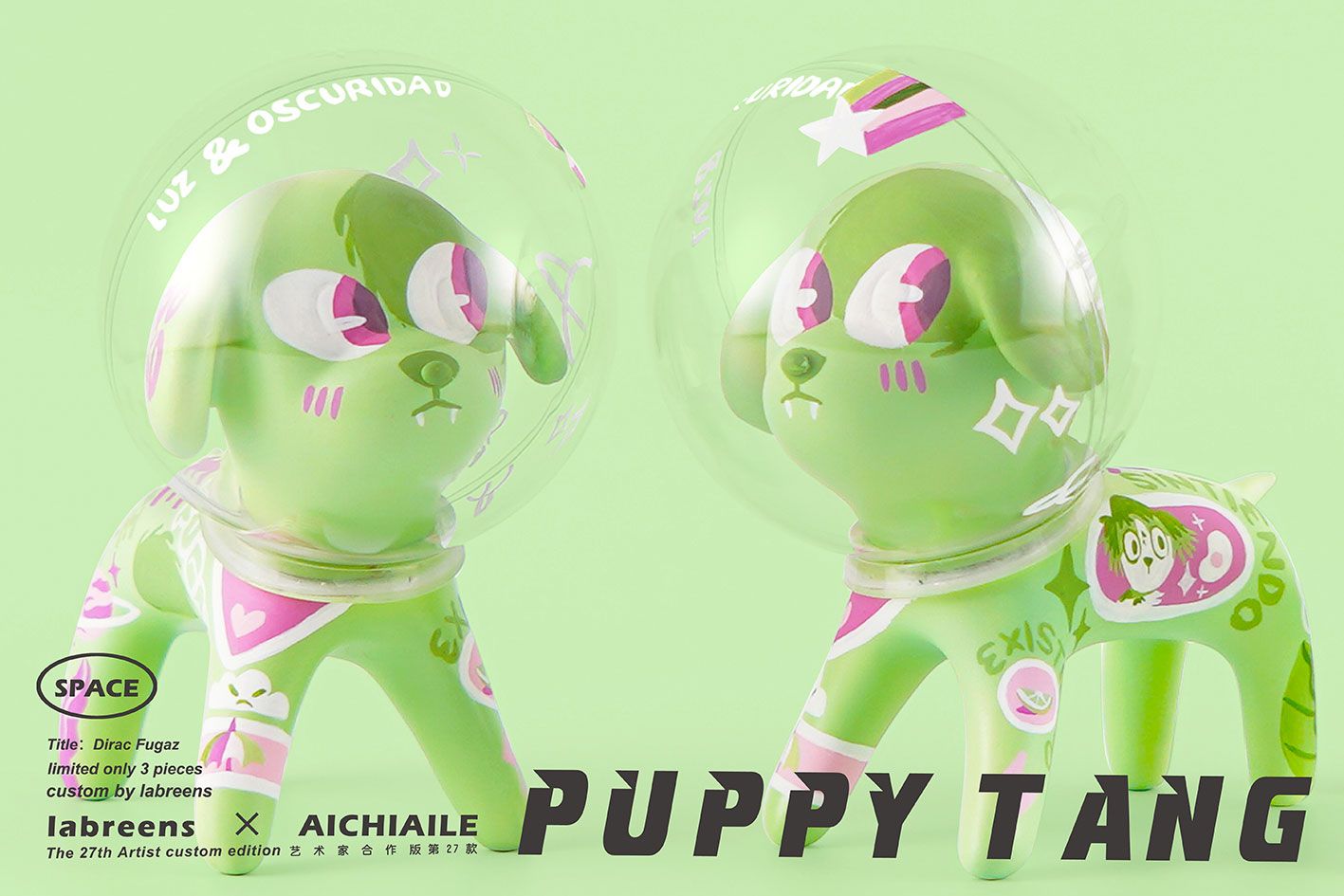 Who let the dogs out?!?!
Han Ning
of Aichiaile is happy to announce the 27th artist custom edition Puppy Tang created by
labreens
... introducing "
Dirac Fugaz
"! What gives this dog its color and composure... well, according to labreens "
A little puppie that it's able to eat spicy eggs, and also travel to space using a watermelon like a spaceship. Once Dirac Fugaz ate some purple pills and this is the reason that when he farts, a rainbow of plants appear outside.
", haha... best story ever! This special artist custom edition Puppy Tang stands 5.5" tall and is limited to just 3 pieces, retailing for $250 each, if interested in buying them, send over an email to
aichiaile@sina.com
to let Han know you would like one for your collection!