TNT Plastic x Tenacious Toys - Blue Marbled Glow 6" Soft Vinyl Snalien!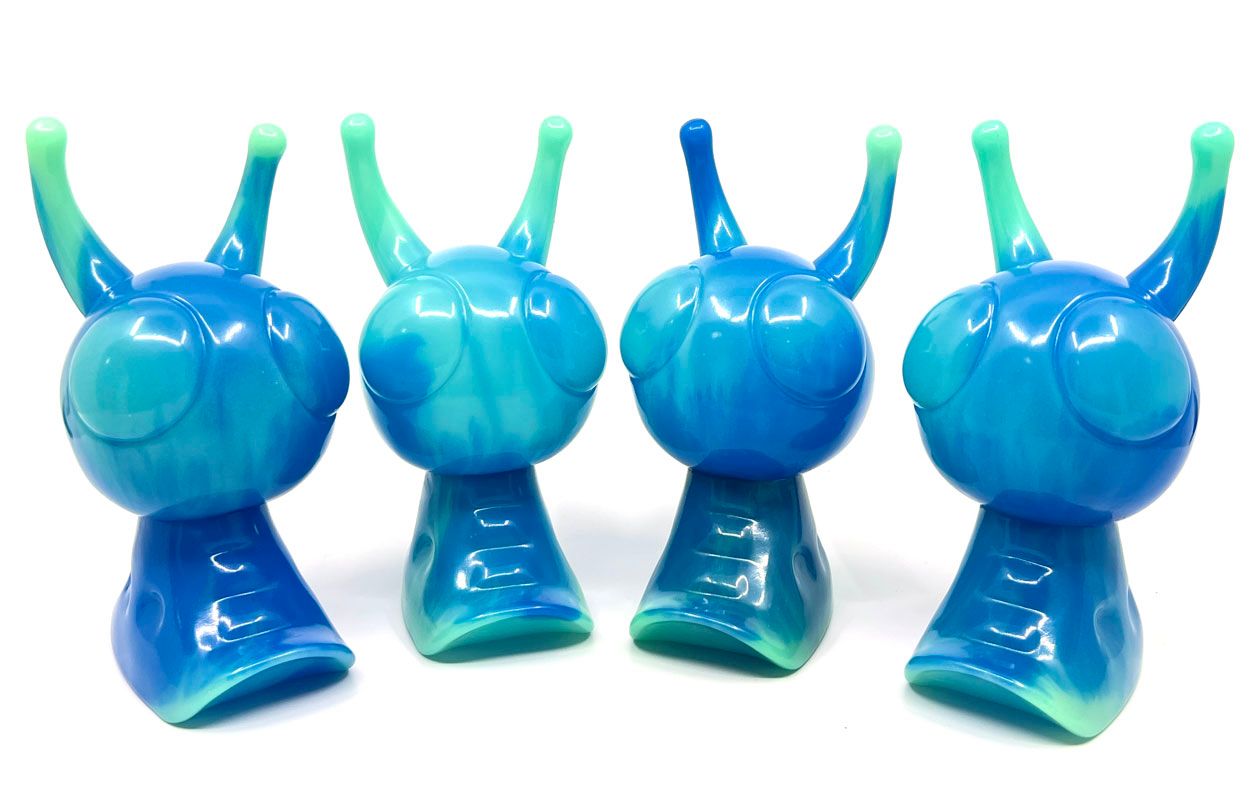 After years of work, the Snalien is finally getting the soft vinyl treatment. And it is BIG!
TNT Plastic
tapped
Mile High Sofubi
for this upsizing, and of course... it had to glow. TNT is proud to partner once again with the fine folks at
Tenacious Toys
to bring you the debut of this soft vinyl figure. These Tenacious Blue, marbled-glow soft vinyl figures come with an exclusive 3" blue holofoil Snalien sticker featuring art from TNT's Iron Doc Samson ( Tommy Logtens
@Irondoc_TNT
).
Looking to get your hands on them first? Stop by
Fat Dad Toys
and smrkysmrks booth at
Five Points Fest 2022
. They will have the first 10 from the run available. If you miss out, no worries. Tenacious will be adding them to
www.TenaciousToys.com
the following Monday, June 27. (you'll just have to pay shipping then) But, c'mon... having it in hand first is always better. :)