Tenacious Toys at Five Points c/o Fat Dads x Smrky Smrks!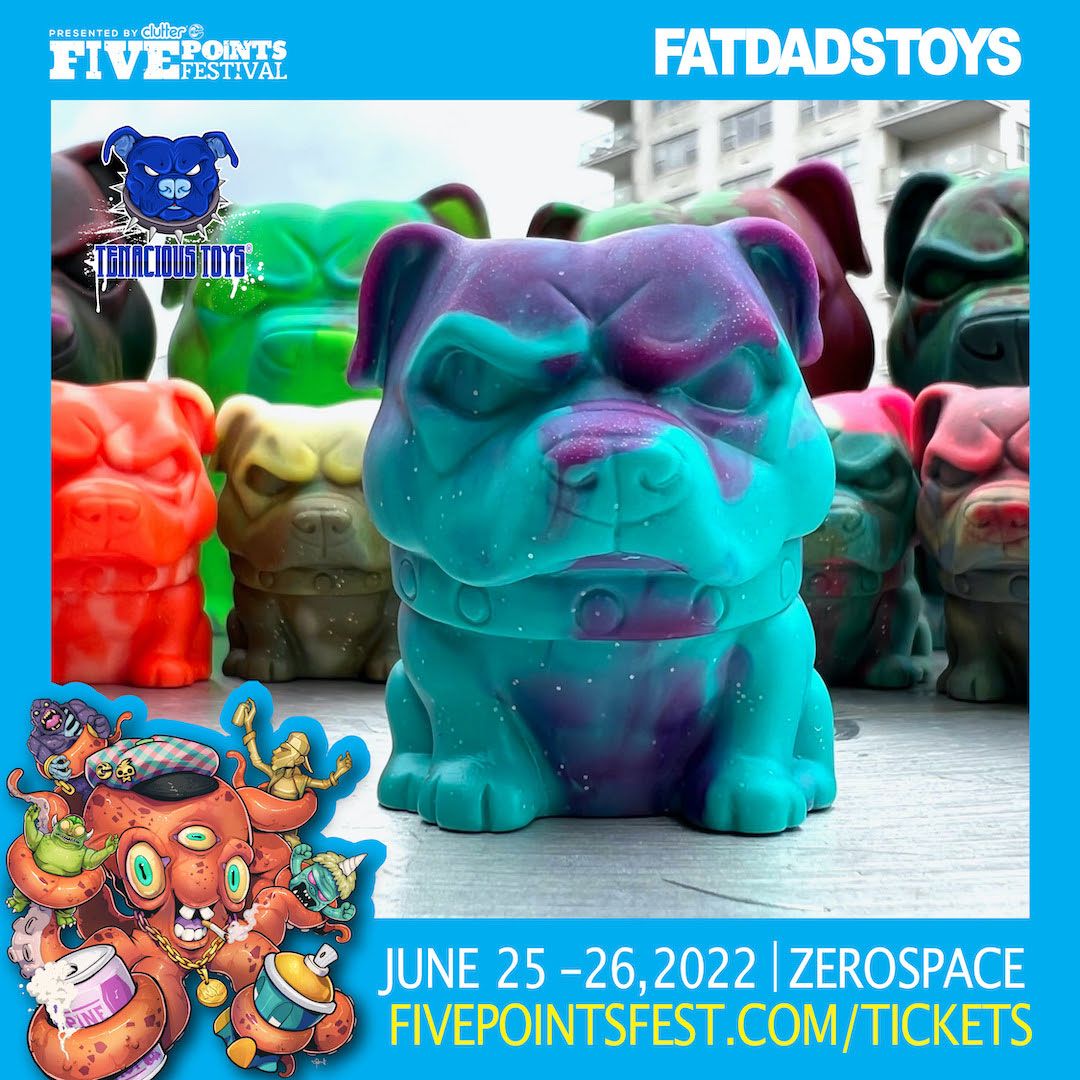 Tenacious Toys
will have exclusive art toys at
Five Points
this weekend! While Benny will not be able to make it to Five Points Fest in Brooklyn next weekend, Tenacious Toys will still be represented at the
Fat Dads
x
Smrky Smrks
booth! Go find them to grab these Party Color Danger Dogs (both 5" and minis) as well as the BRAND NEW vinyl Snalien by TNT Plastics (We posted about them
HERE
)! Party Color Danger Dogs are soft vinyl, no paint, random combinations of marbled soft vinyl. We will have (10) pieces in the 5" size at $40 each, and about (40) pieces in the Mini 2.25" size at $10 each. Each one is completely unique and may feature GID or sparkly vinyl! Both the Snaliens and the Danger Dogs are produced at
Mile High Sofubi
in the USA!