"Strange Overtones" A virtual group custom exhibition from artist Kevin Titzer!
"
Strange Overtones
" is a virtual "custom" exhibition hosted by artist
Kevin Titzer
! Each artist has modified / interpreted a slip cast ceramic head designed and produced by Kevin, and the results are so rad! Kevin mentions "
I was interested in involving as many approaches as possible. Represented in the mix are digital images, paintings, photography, site specific installation, video, and sculpture. It's been facinating to see all the different directions and choices the artists have made after starting from the same spot.
" The artists involved include:
Marin Remic, Amy Earles, Shing Yin Khor, Roberto Segate, Isaac Malakkai Matarin, Alora Arnold, Jonathan Nicklow, Alex Kuno, Scott Brooks, Anthony Pontius, Carisa Swenson, Doubleparlour, Jon Langford, Randy Regier, P. Jay Fidler, Eleanor Crook, Camilla Engman, Woozie, Allison Sommers, Cowtown Chad, Matthew Dutton, Heiko Muller, Marcus Conge, Babak Bina, Adriano Vaz Bohra / Robolito, John Casey, Laura Park, Spencer Little, Shaunna Peterson, and Kevin Titzer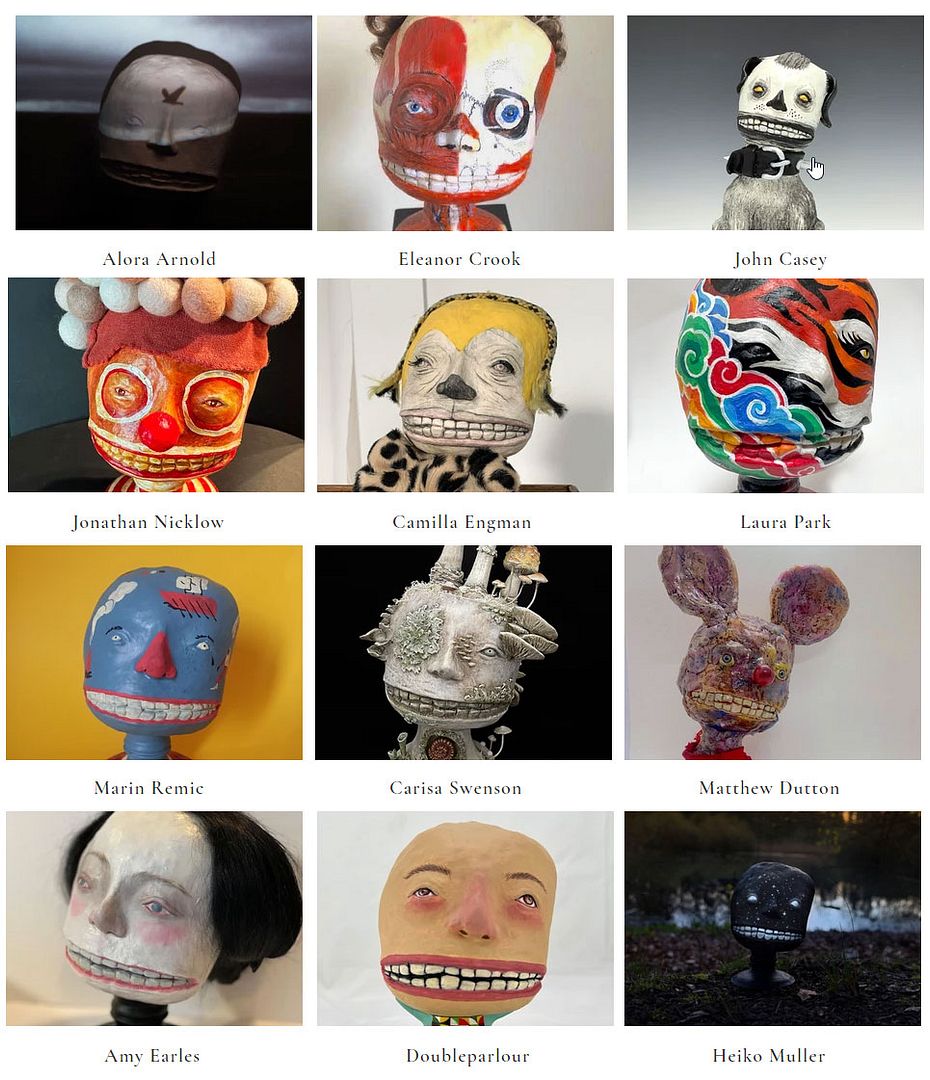 Kevin goes on to mention: "
The whole project was inspired by the first Covid 19 lockdown. I was feeling isolated and cut off like so many other people. So I reached out to my friends and colleagues to come up with something to do together and possibly do a small bit of good in the process. One thing just led to the other and now we're here. It's been a wonderful collaboration. Very much a group effort. I'm very proud of everyone's work and honored they took part in the project.
" This is a truly international project with participating artist from: Canada, France, Croatia, UK, Germany, Sweden, Denmark, Brazil, and US... and all the works can be found
HERE
right now.