Five Points Fest 2022!!! Tickets now available!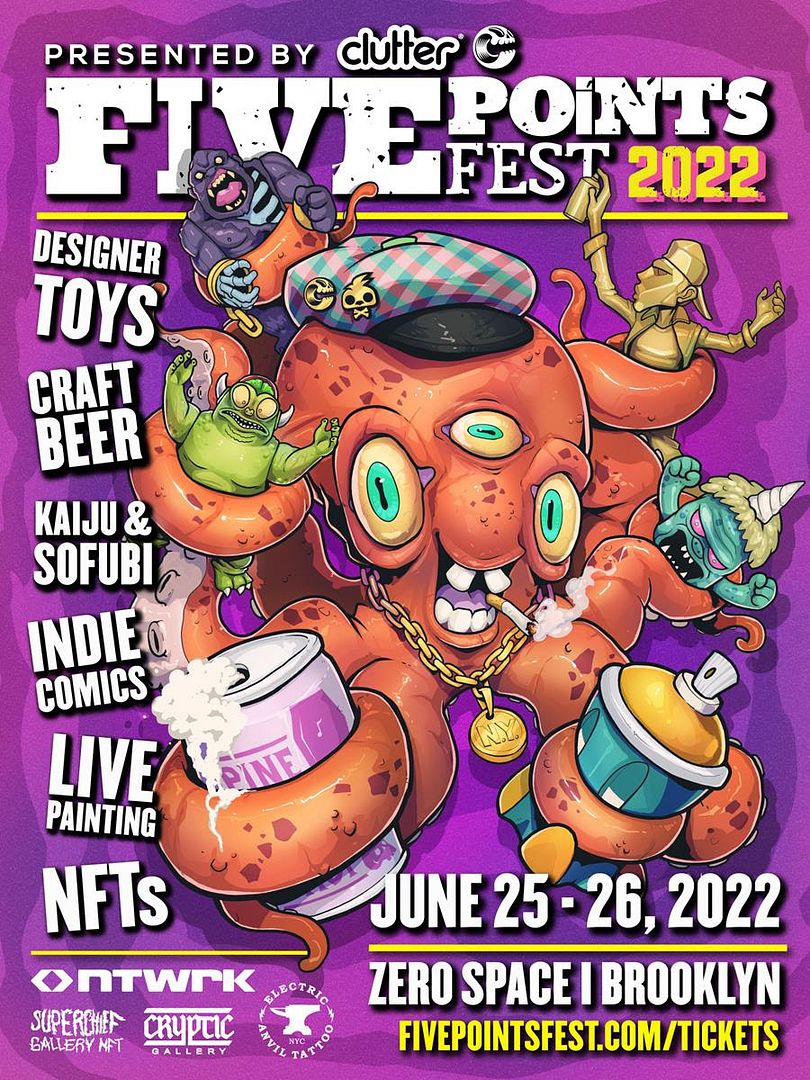 2022... and the powers that be are so excited to be bringing back
Five Points Festival
to you IRL!! Taking place at Brooklyn's Zero Space, the festival will bring together the best in Indie Artists, Designer Toys, Original Art, Resin Sculptures, Plush, Blind Boxes, Blanks, Minis, Kaiju, Japanese Vinyl, Street Art, Posters, Prints, Apparel, Live Painting, Craft Beer, Food Trucks, Pins, Patches, Tattooing and more! The antidote to the average con, Five Points Fest brings together tastemakers, misfits, and rebels into a one-of-a-kind marketplace. Kicking off on June 25th-26th... tickets can be purchased
HERE
right now! To find out who's attending, be sure to visit the FPF site
HERE
for up to date info!