Six foot Turkey Toys announces their 'D A V I D _ A E S T H E T I C . O B J [ 3 r d E D . ]' release through NTWRK!
The folks over at
Six Foot Turkey Toys
have been preparing a fun new released edition of a new designer art toy... and this go around, something different as they plan on releasing them through the
NTWRK
app! Oh... this time will also be the closing of an edition that they started a long time ago, and that is going through the third and last version... introducing the '
D A V I D _ A E S T H E T I C . O B J [ 3 r d E D . ]
'!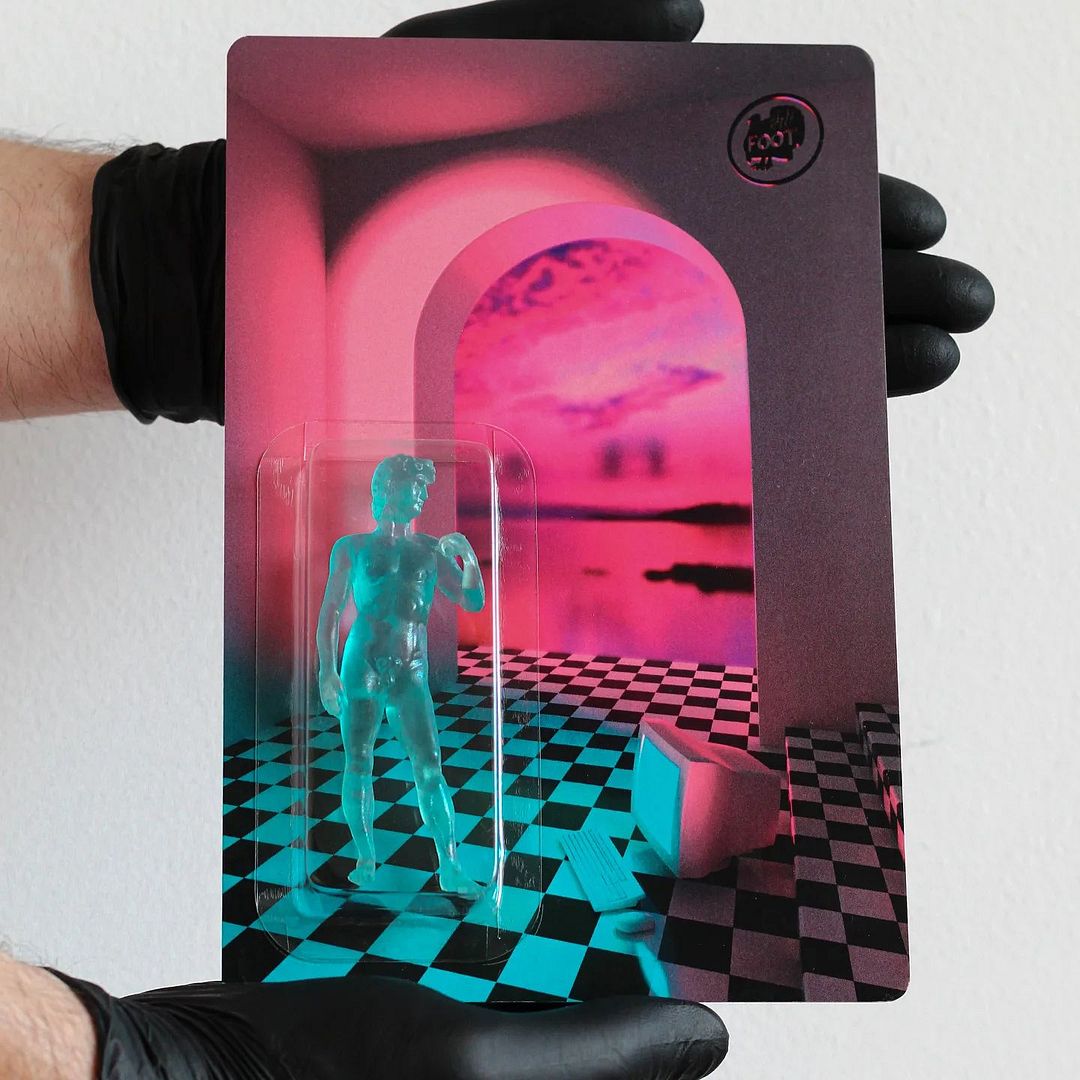 This figure stands 3.75" tall and is cast in translucent blue resin, on a laminated and glazed cardboard support. The cardboard design is based on a created and rendered space in which the figure is integrated with the design. Limited to 50 pieces, and retailing for €75($80) + Shipping, these will be available
HERE
on the NTWRK app on Tuesday, May 31st at 10am PST!