I'm sick in the mental… new custom micro-run from Nerviswr3k!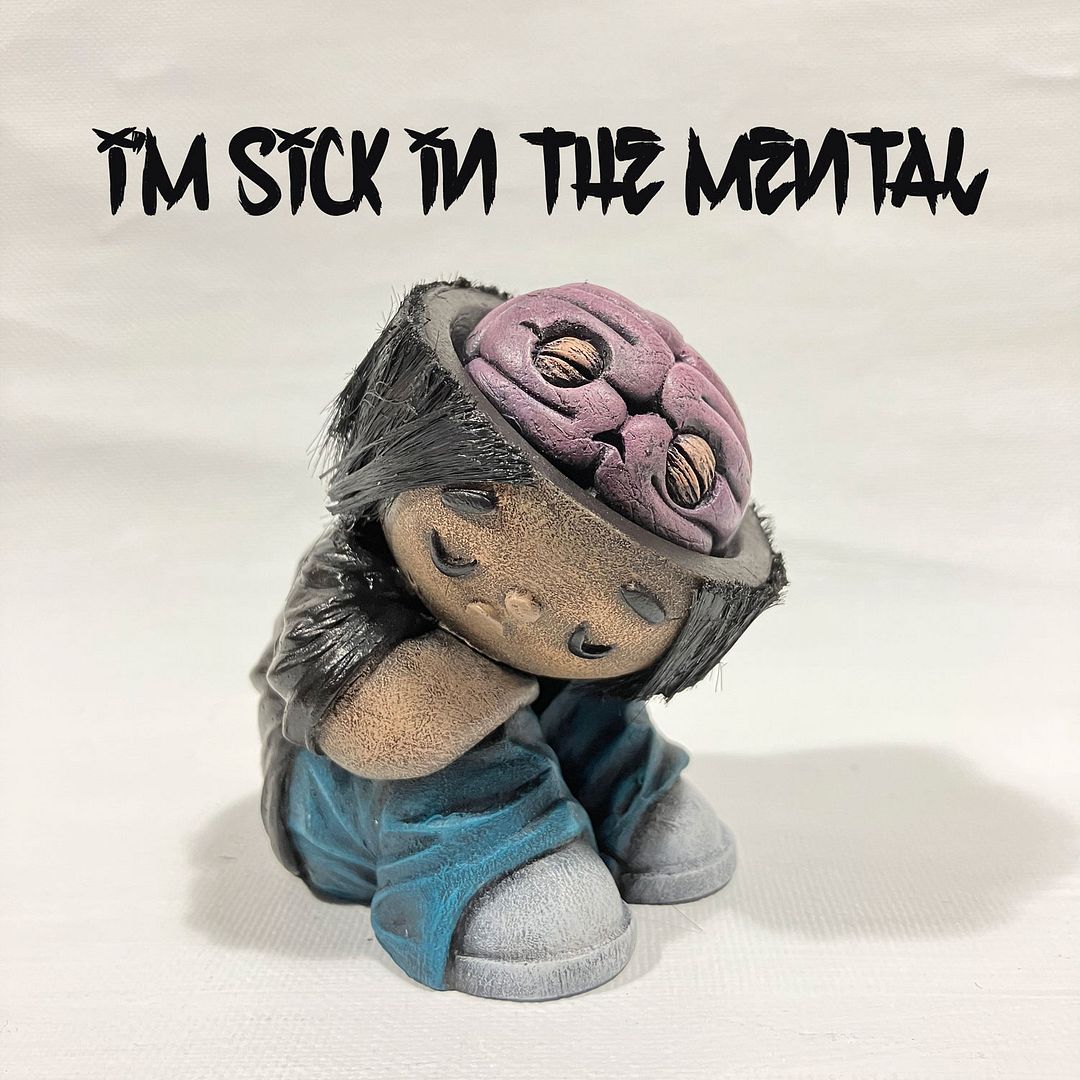 "
This figure is my take on that feeling you get when your mind is just completely ravaged by emotional distress. Regardless the situation, it just well... makes your mind sick.
" New from
Nerviswr3k
is a really amazing piece that stands out and speaks on so many different levels, introducing the "I'm sick in the mental…" resin art multiple. Sitting 3.5" x 2.75", this resin figure is limited to an edition of 10 pieces and features faux hair that you can actually peel back to reveal his poor sick brain. This comes mounted on a resin based/ felt bottom! Pick one up
HERE
right now for just $175 a pop!