Mighty Jaxx presents - Lost Space Boy: Draco by Kerby Rosanes!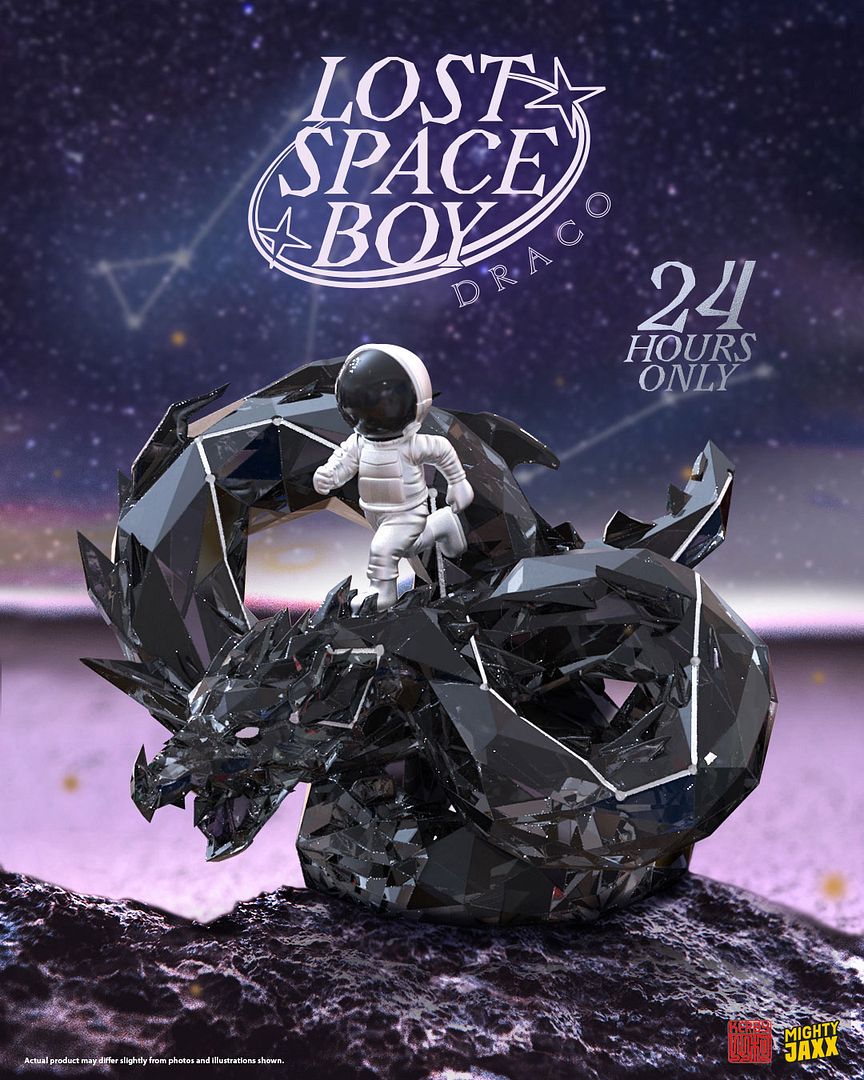 "
Lost in the stars and amidst stretches of endless blackness, he saw only the vastness of non-existence. Floating among gods that populate the expanse as sparkling spots, forming something so beautiful, he feels good being one with the constellations. Running along Draco's back, he finds courage from the mighty dragon that guarded the gardens of the Hesperides. Maybe it was the power of the 17 stars that form the fearsome constellation or Ladon's grit pushing him; through the mighty Draco, the Lost Space Boy perseveres in the vastness of non-existence.
" New from the folks over at
Mighty Jaxx
, sitting at 6" tall and 9" long,
Lost Space Boy: Draco
by
Kerby Rosanes
is made from polystone resin that features the Draco constellation as it's engraved along the translucent body, paying homage to the group of stars that inspired this piece. Retailing for $299 via pre-order
HERE
this coming Saturday, April 23rd at 6am PST, this release will be a timed 24 hour drop, so get in while you can!