Mighty Jaxx presents: Breakout by Matt Bailey!
All that remains is the sound of flesh ripping as a part of her breaks away. A metaphor of her state when her lover leaves, the brilliant
Breakout
by
Matt Bailey
and
Mighty Jaxx
captures the agony, the ache, and the torment of feeling a part of yourself torn away. Torn skin and melting flesh reveal the emptiness within her, a black goo that fills the void of her being.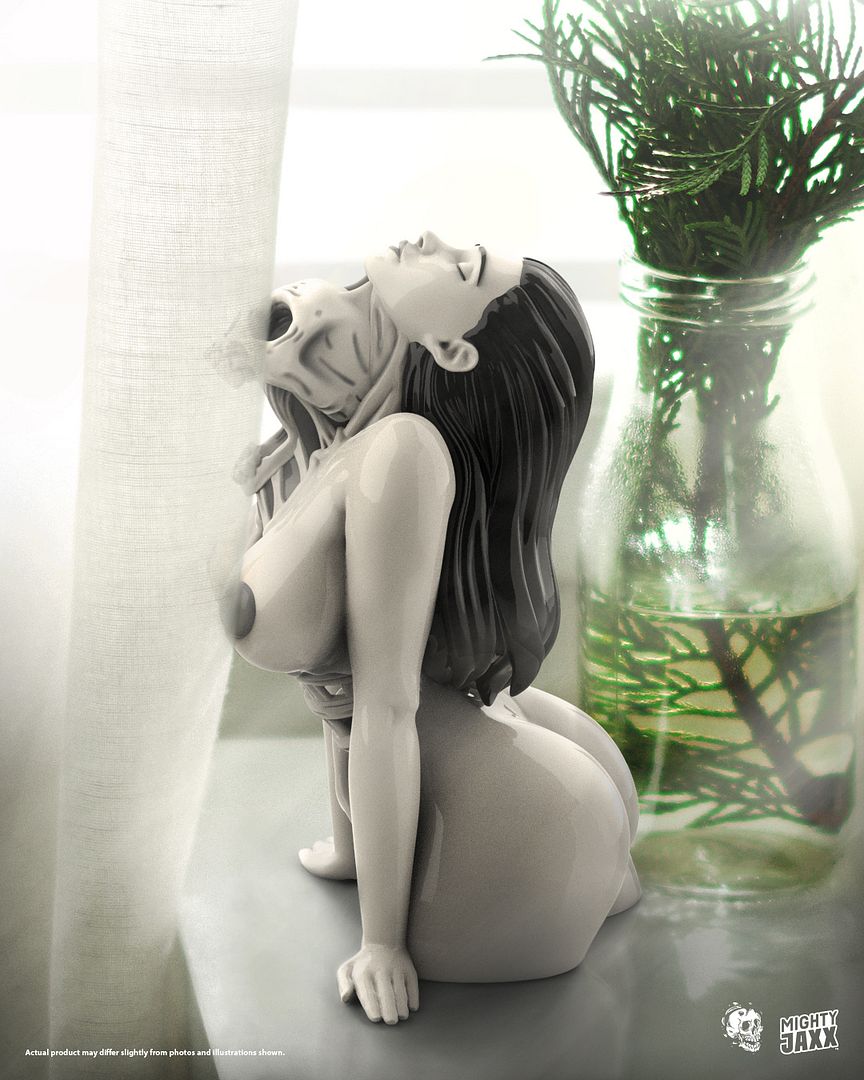 They were one together, now they're two alone. She keeps her lover in her heart, as she waits for the day they meet again. A surreal take on the pain of longing. Sitting 8" tall and releasing
HERE
as a pre-order this coming Saturday, March 19th at 6am PST for $269 a pop, Breakout is made from premium polystone, with a gloss finish beautifully contrasted with matte detailing.