3DRetro asks... BE MY VALFRENTINE!?!?! Metallic Red version of "Lucy" by Valfré announced!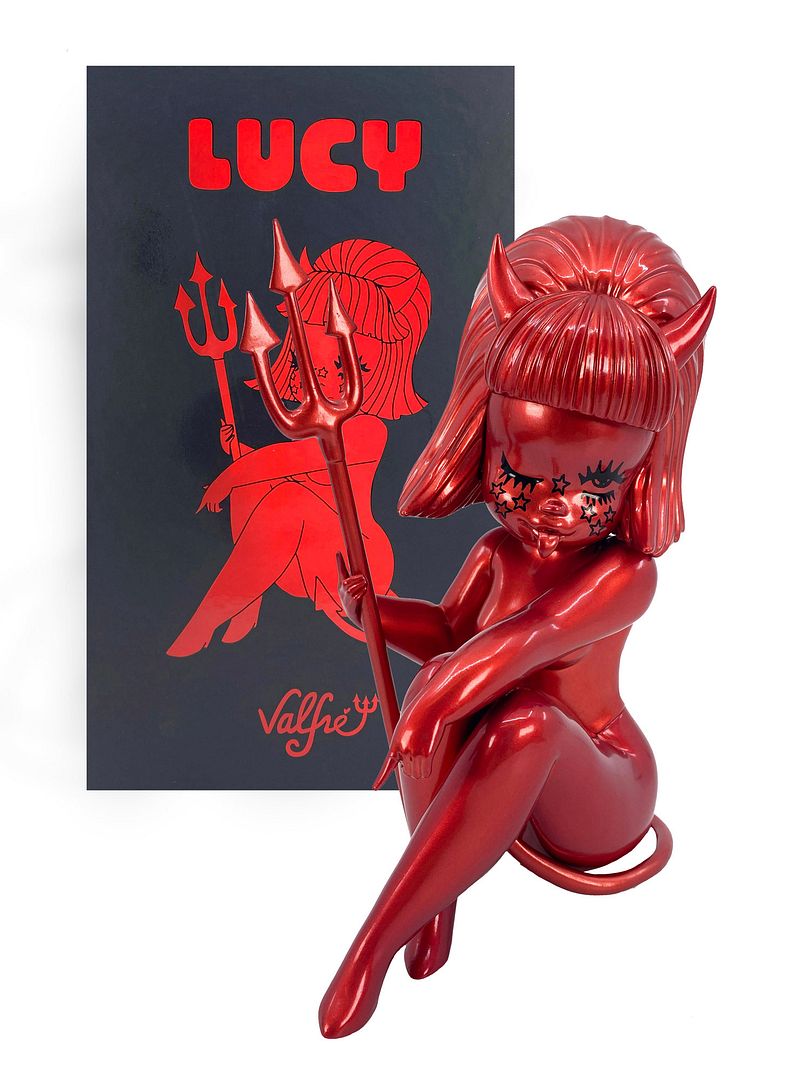 First spotted and released at Dcon this past year, the vinyl art toy "Lucy" by artist
Valfré
turned some heads... and subsequently sold out. Now, the folks over at
3Dretro
are excited to announce that they will be releasing the a brand new "
Metallic Red
" version of Lucy this coming Tuesday, February 8th at 1pm PST via their
Popshop live stream
for just $89.99 a pop! Limited to 200 pieces, these won't last long!