"I'm just a bear" designer art toy from Bearhands!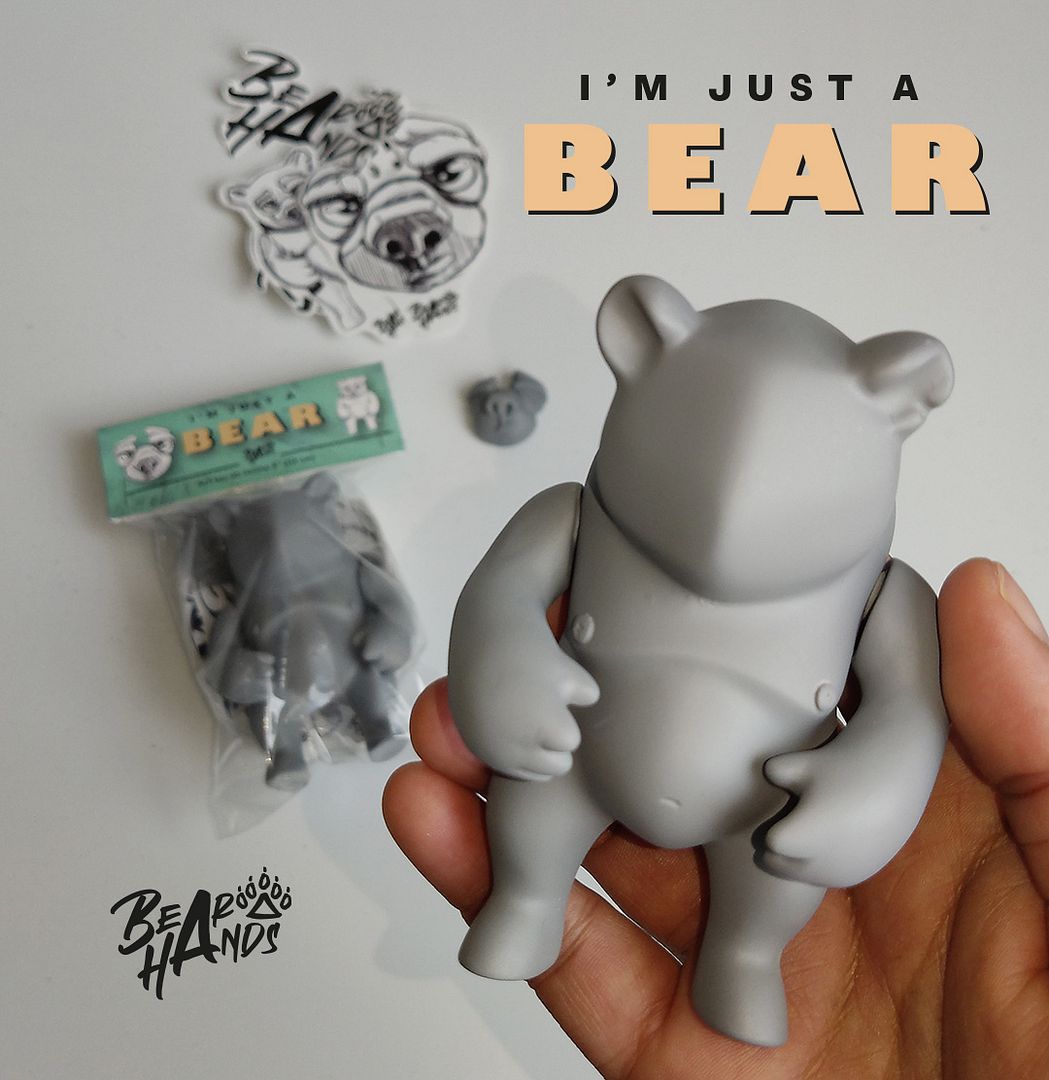 Check out this awesome new figure from Brenda aka
Bearhands
as she is proud to present a fun new platform she is calling "I'm just a bear". She mentions, "
The idea behind the piece was born from the need to express my rejection towards the toxic optimism of today that keeps us in a perpetual "doing", of this constant dogma "you can do everything" without considering the conditions in which each human being develops and the disparity in them, a toxic positivism that requires us to remain in a state of productivity 24/7, taking us to the limit for not meeting society's expectations, we are not machines, WE ARE JUST HUMANS.
"... and to whoever says art doesn't provoke thought... well, they need to get on the level Brenda is at and just read that above statement - love it!
Reminiscent of the
YOKA
platform created by Adfunture many years ago, "I'm just a bear" has a really nice swagger to it, love how stylized it is! Brenda mentions "
The aesthetics of the piece represents an ordinary person, the pose with his head slightly down denotes his weariness towards all this toxic positivism, his scars tell us a bit of his story and his "defects" make him unique and incomparable"
. The first release already happened... and sold out, and as you can see, this came bagged and tagged with some fun accessories. That being said, be sure to follow Brenda and her
Bearhands
account on
Instagram
to know when she plans on releasing more (this month)!