"Yukachan the Kitsune Geisha" resin art multiple from artist Otto Björnik!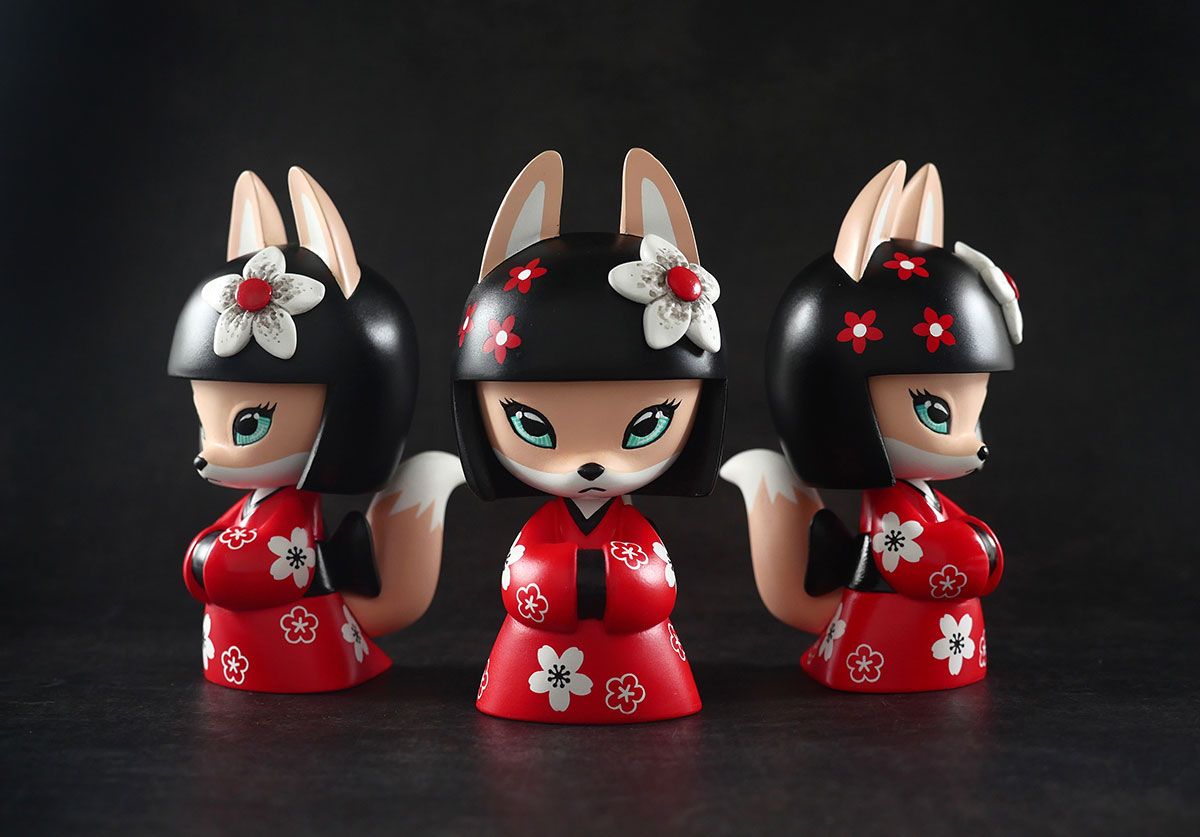 "
In the small town of Takayama, villagers know that the quick, delicate tapping of geta signals the arrival of their beloved Yukachan as she makes her way to the teahouse. Young kitsune geishas and maikos sneak admiring glances while men from faraway towns travel to see the legendary beauty. They become entranced by her graceful dance and lulled by her dulcet voice as she sings to the notes of her shamisen. Those who try to tease her in banter soon realize her lightning wit and wisdom.
"
"
One night, a wanton group of bandits tried to abduct several maikos into the woods. Awoken by their cries, Yukachan dashed into the darkness and swiftly pounced on the culprits, expertly slashing at them until they fled in fear. From then on, stories of Yukachan became even more fabled of the beguiling, agile warrior and faithful guardian of Takayama, a notable member of the secret group of cadmium geishas.
"
What a fun story, and what a fun figure... new from the uber talented artist,
Otto Björnik
, comes "
Yukachan the Kitsune Geisha
"! Hand crafted and made from resin casts, this figure stands around 5.5" tall and is finished of with lacquer and acrylic that has been masterfully applied! Limited to 50 pieces, and retailing for $125 + shipping, these will be up for grabs
HERE
via pre-order on Wednesday, January 19th, 2022 at 7am PST ( expect them to ship around the 3rd week of February to early March 2022).