If Lego figures had an 'Alter Ego'... Emilio Subirá shows us what they would look like!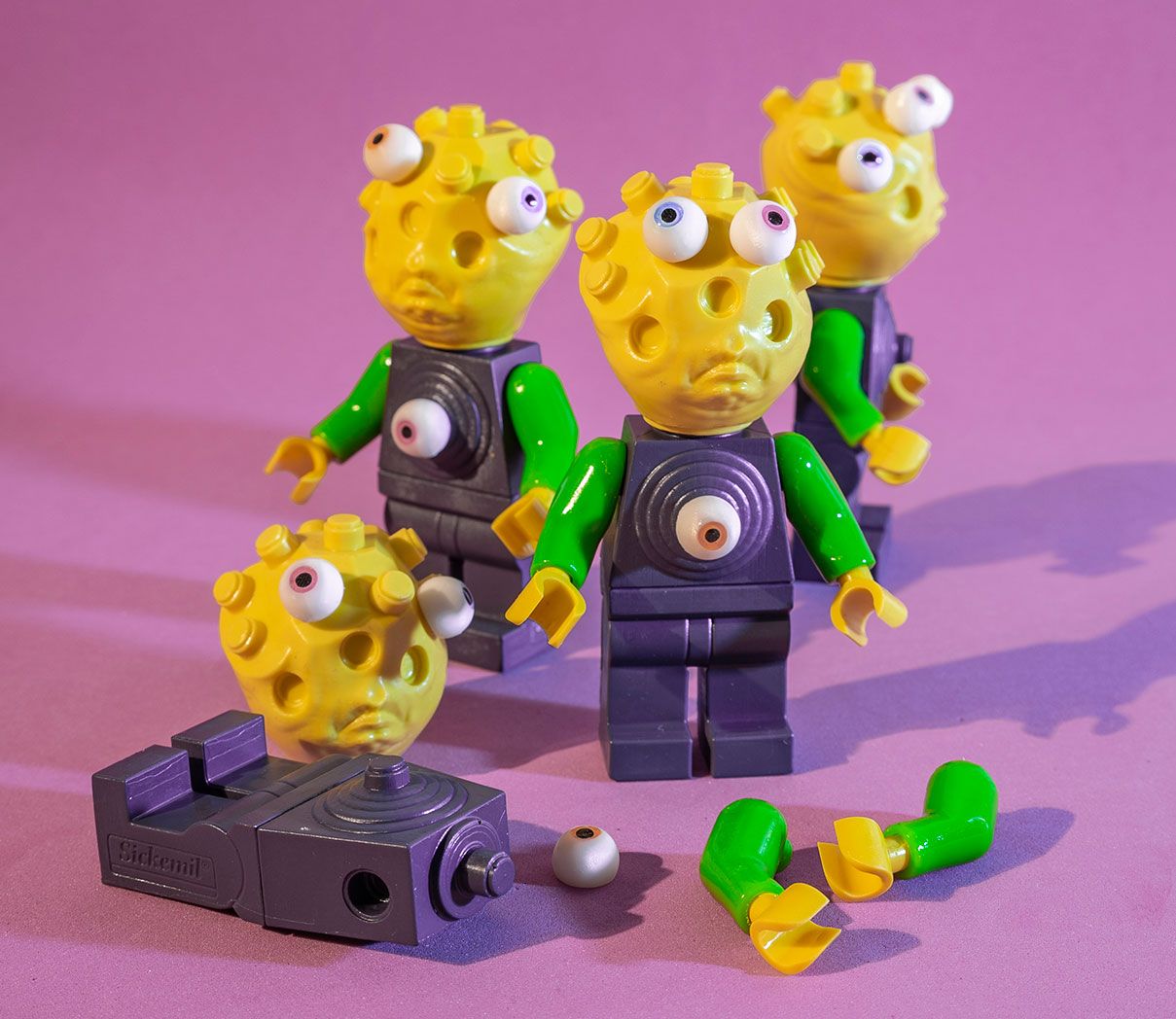 ALTER EGO is
Emilio Subirá's
, aka Sickemil, new figure based on a Lego figure... but with more eyes and not so happy. Articulated arms, wrists and head... and his eyes set up, well, that's up to you. Every piece is hand painted and designed, sculpted casted and produced by Emilio and every one is signed, dated, numbered, and comes with an authenticity certification! These stand just under 4" tall and are available
HERE
right now for $62 a pop! Go get em!