New from Mighty Jaxx - The Art of Picking: Mona Lisa by Po Yun Wang!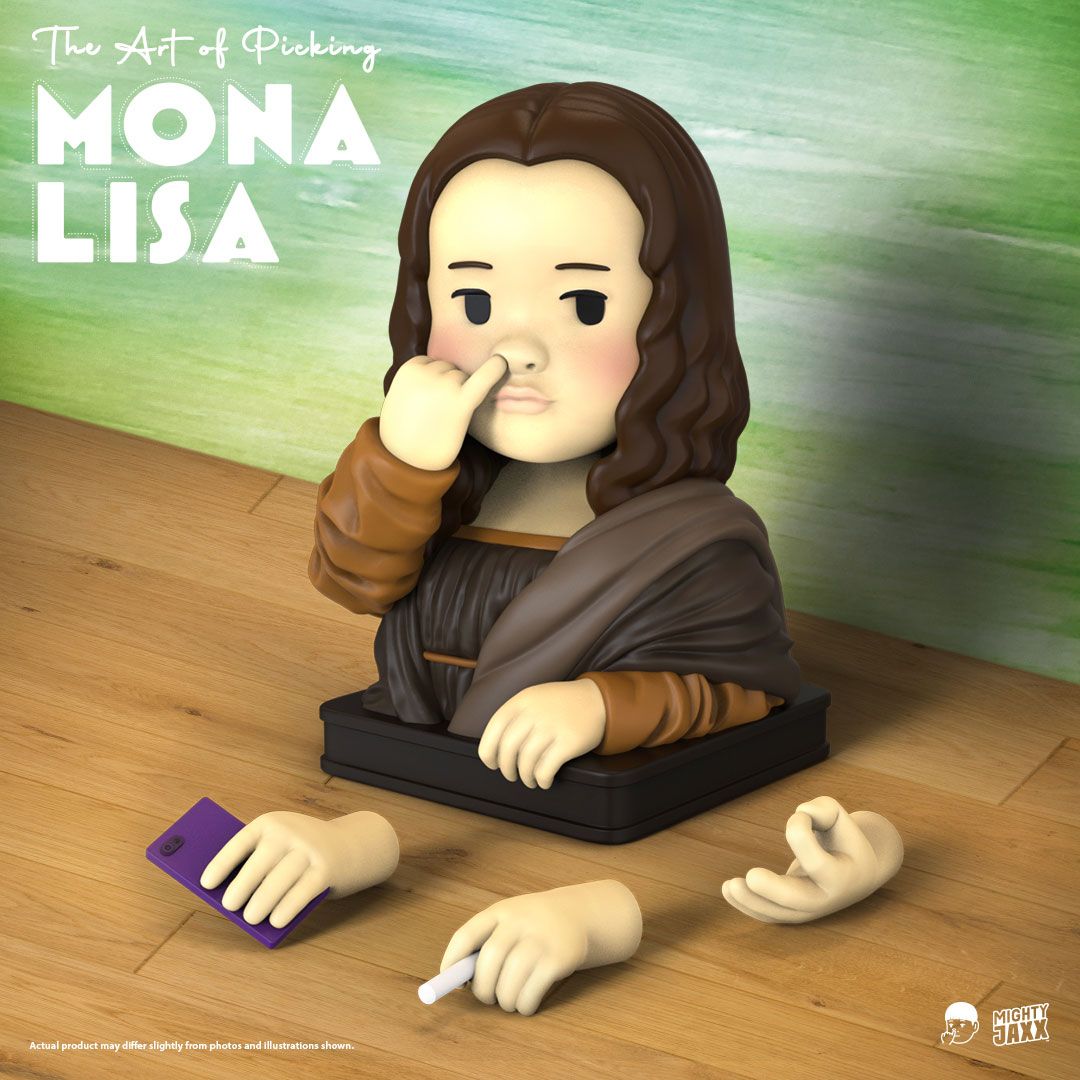 Introducing the finest art form, the art of picking... new from
Mighty Jaxx
and artist
Po Yun Wang
! Even the most elegant of works can't resist the urge to pick their noses. With every probe and every twist of her pinky, she'll get in there and she won't stop until she pulls out the world's most valuable booger. You'll be swept up by her enigmatic beauty and atmospheric charm.
It's the masterpiece of all parodies, it's The Art of Picking: Mona Lisa. Sitting 7" tall, this vinyl figure comes with 3 separate sets of interchangeable hand allowing you to 'pick' her mood! Retailing for just $149, these will be available via pre-order
HERE
this coming Saturday, January 29th at 6am PST!