GUMBI BEAR vinyl figures (GLOW & SKY BLUE) editions from Mr. Likey!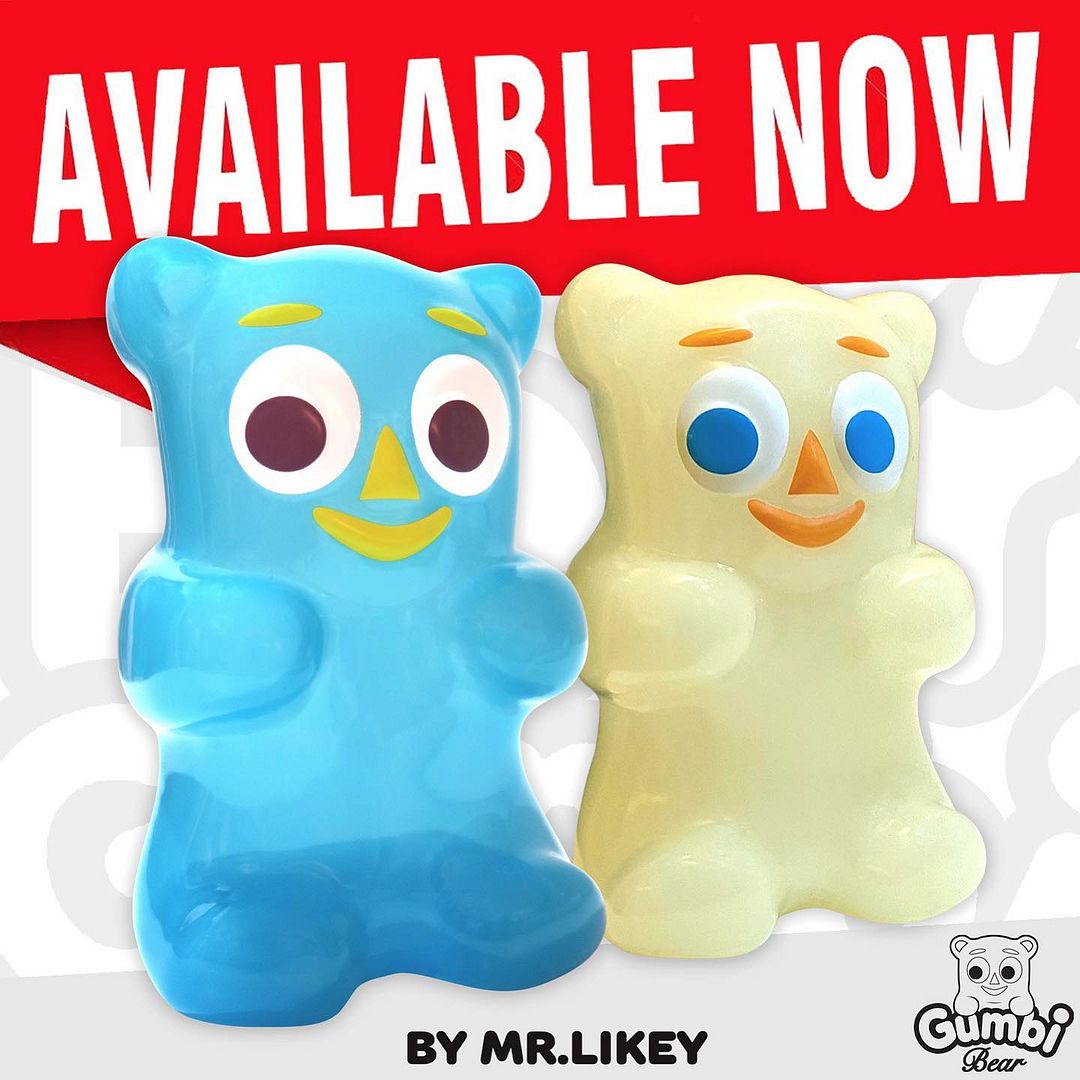 What do you get when you cross a Gummy Bear with the classic animated clay character, Gumby... well, you get GUMBI BEAR! Created by artist
Mr. Likey
, this almost 5" tall vinyl figure features the body of a Gummy Bear with the face of Gumby... a perfect mashup and as you can see in the above photo, available in both
SKY BLUE
and
GLOW
. Retailing for $60 and $75, respectively... both are limited to 100 pieces each! Snag them up
HERE
right now.