Strangecat Toys presents: St@tus Quo - A custom BE@RBRICK show!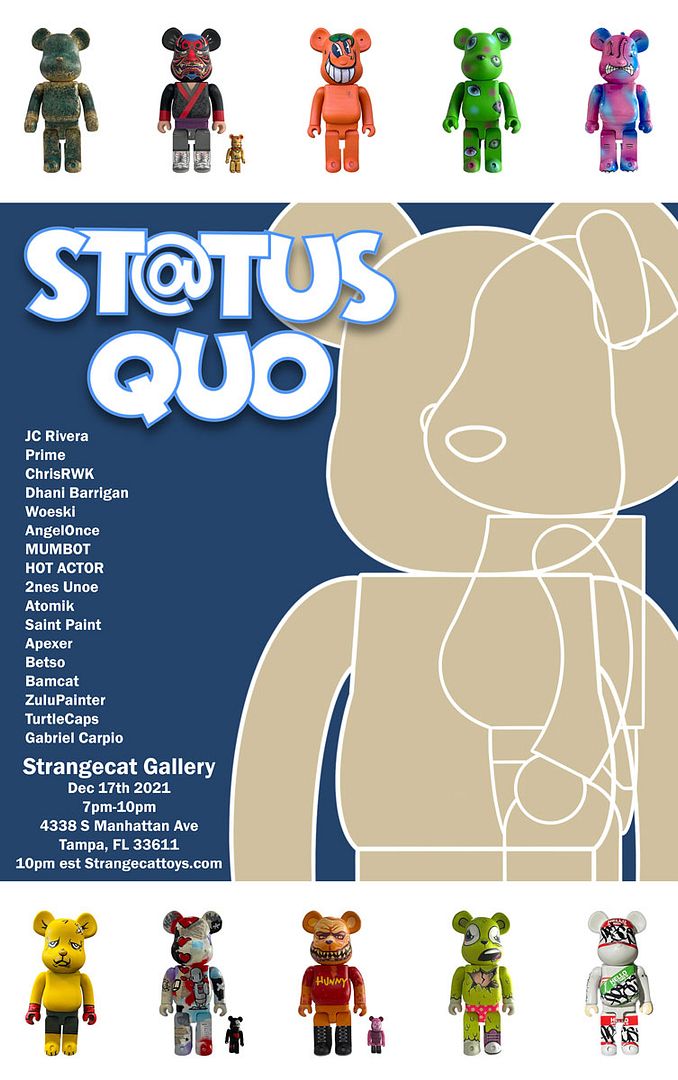 The folks over at
Strangecat Toys
are excited to announce their upcoming galery show... and in fact, this is the first show in their BRAND NEW gallery space ( 4338 S. Manhattan Ave. Tampa, FL 33611 ) -
St@tus Quo - A custom BE@RBRICK show
!!! Launching this coming Friday, December 17th at 7pm EST, with online sales hitting their store
HERE
at 10pm EST, this show features custom authentic 400% and 1000% BE@RBRICK from Medicom Toy... and hot damn, are the customs dope looking!
Featuring customs from:
JC Rivera, Prime, ChrisRWK, Dhani Barrigan, Woeski, AngelOnce, Mumbot, Hot Actor, 2nes Unoe, Atomik, Saint Paint, Apexer, Betso, Bamcat, ZuluPainter, TurtleCaps, and Gabriel Carpio
... an international crew and each representing their super stylistic take on this super hype platform. If you are in or around the gallery in Tampa, Florida... this is a must attend as you will get first crack at these customs, not to mention, see the new gallery in person!