New from Mighty Jaxx: Garfield Lasagna Bomber by Ndikol!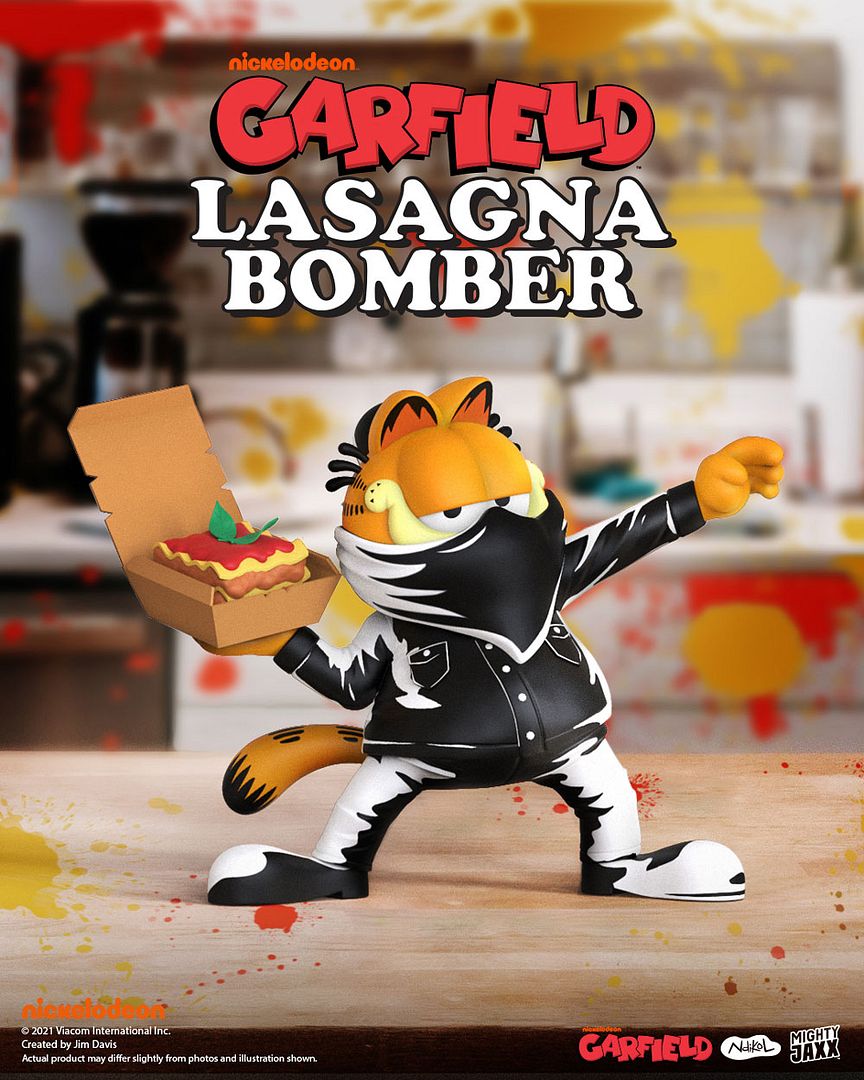 Hasta lasagna, don't get any on ya! Known for being lazy and sarcastic, he packs one mean throw. The folks over at
Mighty Jaxx
remind us to keep the "Mondays" away from
Lasagna Bomber
by
Ndikol
unless you want a dish of lasagna hurled straight to your face. Stylized in the stencil-like finish and the iconic pose you've come to know from Ndikol, Lasagna Bomber puts a multi-layered twist to our favorite orange tabby cat. Contrasting black and white details with a boxful of yummy, cheesy, lasagna, you know you want to be on his side of the food fight. Standing 7" tall and read for a serious food fight, this vinyl figure is set to release via pre-order for $199 a pop and will be up for grabs
HERE
this coming Saturday, December 25th at 6am PST!