Stormy Vault invades NYCC 2021!!!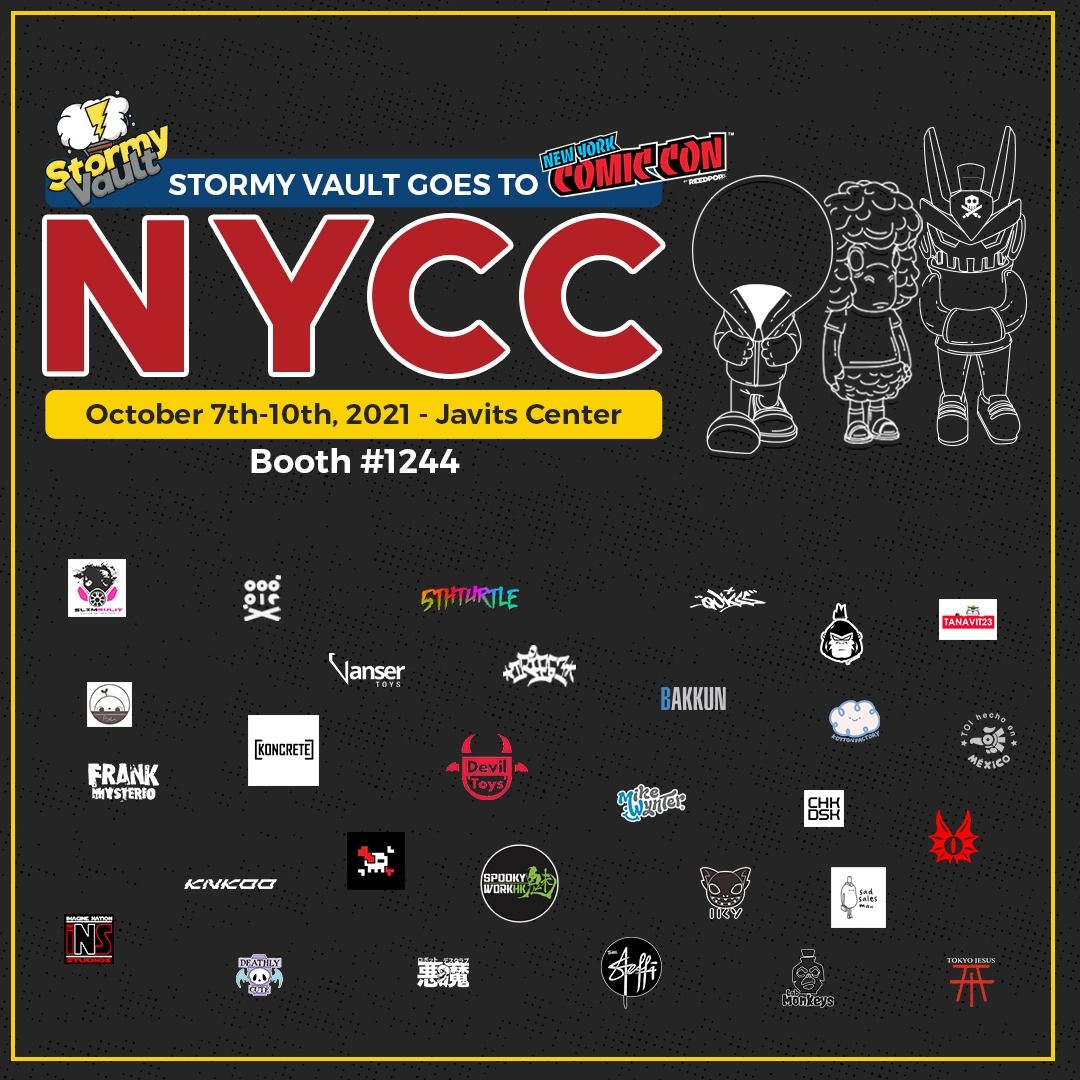 For this NYCC 2021, the folks over at
Stormy Vault
collaborated with over 55 artists to showcase all their amazing works at booth #1244 in Javits Center. Stormy Vault has prepared two shows for the event: Anime Show (which will highlight anime-themed figures), and Superhero Show (which is for Superhero-themed figures). Aside from that, they will also have a Meet and Greet with Dwayne Cameron of Power Rangers on October 8th (12PM-7PM ET), and 5thTurtle on October 9th (2PM to 3PM ET)... not to mention tons of giveaways for collectors to join in on!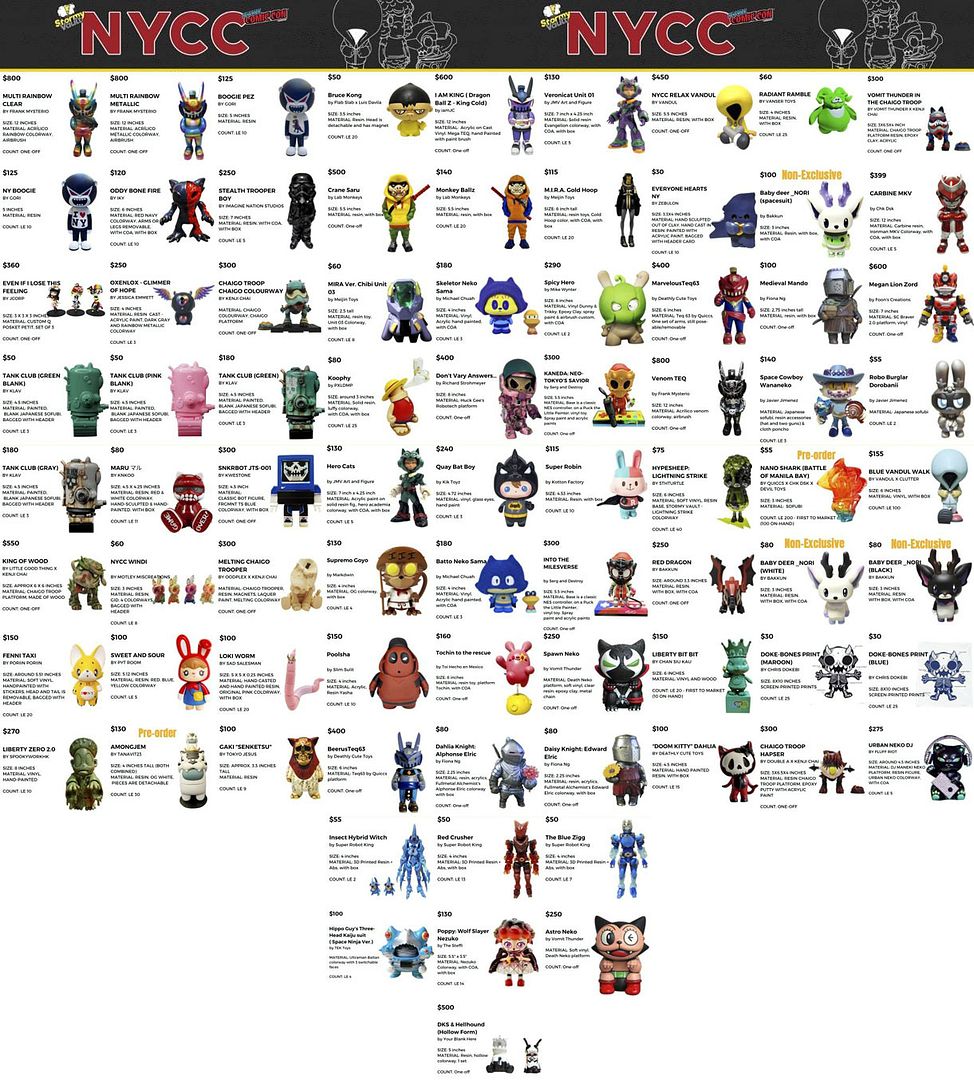 For those who won't be attending NYCC, Stormy Vault will be having a 'Watch Party' via Facebook Live
HERE
on October 7th to 9th, at 8PM EST to give collectors a chance to purchase some designer toys... and they have enlisted all the following artists to represent them during this convention... WOW... those artists include:
Quiccs x ChkDsk x Devil Toys, 5thturtle, Jessica Emmett Studios, Vandul x Clutter Magazine , JCorp TM, javierjimenez, Chris "Dokebi" Sammons, FLABSLAB x luisbolivardavilla_, Fluff Riot, The Art of Kwestone, Zebulon the Magnificent, PYT Room, officialserganddestroy, Michael CHUAH 蔡诗中, TEK, Little Good Thing, aarifin_amin, Kenji Chai, Vomit Thunder, YourBlankHere, JMV ART Figure, iamjcs.art, Ghost Fox Toys, superrobotking, Markdwin, deri637, Fiona Ng, KiK Toyz, Chan Siu Kau, Kurobokan, klav9, Tanavit23, 東京ジーザス-Tokyo Jesus, IKY, gori, slimsulit, Poriin, Frank Mysterio, Imagine Nation Design Studios, Oodplex, vansertoys, Knkoo, deathlycutetoys, Pixeldump, bakkuns, Mike Wynter- Toy Design, The Steffi, Kottonfactory, Sad Salesman, Lab Monkeys, Toi Hecho en México, Art & Toy Theory at Ricstroh, Spooky Work HK, and Motley Miscreations
. If you are not able to attend, you can visit their online catalog
HERE
to fill out their waiting list to hopefully pick up anything that is available after the show!