"Hole-Home" a Mintyfresh exclusive with Juce Gace & Atom Plastic!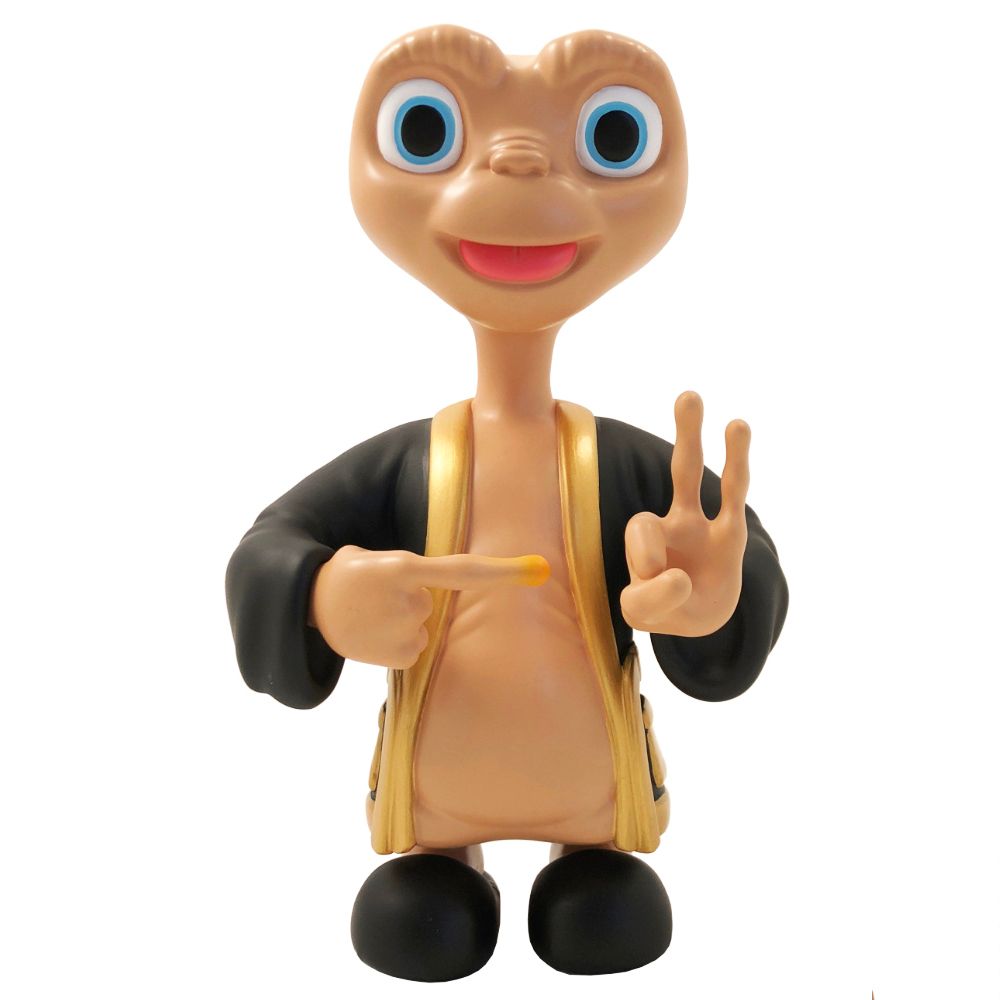 With '
Hole-Home
', the French designer
Juce Gace
reinterprets Steven Spielberg's classic "ET the extra-terrestrial", as he did with A Wood Awakening and Pinocchio. Our favorite alien has been on Earth too long and has better things to do than phone home. This black and gold variant (Famous edition) was produced exclusively for
Atom Plastic
and
Mintyfresh
in just 130 pieces, each figure comes with a numbered certificate of authenticity. The Hole-Home figure is produced by Juce Gace himself and is made of resin and stands about 8-inch (20 cm) tall. The Hole-Home (Famous)
Mintyfresh
Exclusive by Juce Gace will cost €179,00 Incl. VAT and is available right now!