Golden Slumbers APO Frog from twelvedot!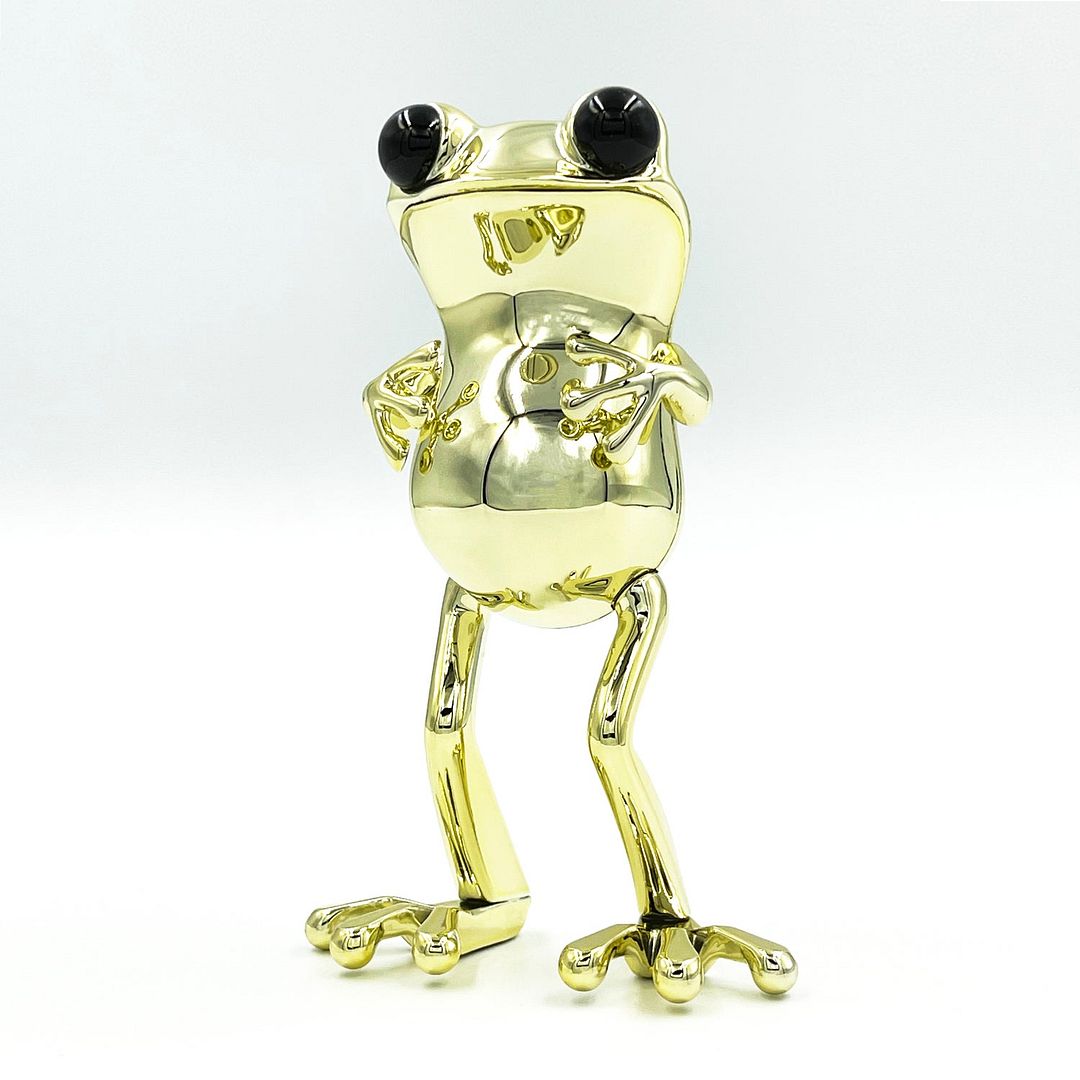 Golden Slumbers APO Frogs, created in memory of carefree childhoods and lives we had before the pandemic, will be the last of
twelvedot's
5" series (but not the end of their APO Frogs!) Golden Slumbers are currently on display along with a handmade 8" piece at
Clutter Gallery
for their Golden Slumbers solo show. Offered at US$98 + shipping costs, Golden Slumbers APO frogs are sold
HERE
through their website and select toy shops worldwide!