GO GO Robo-Kroo by SkinnyElbows (Bubble Wrapp Exclusive)!!!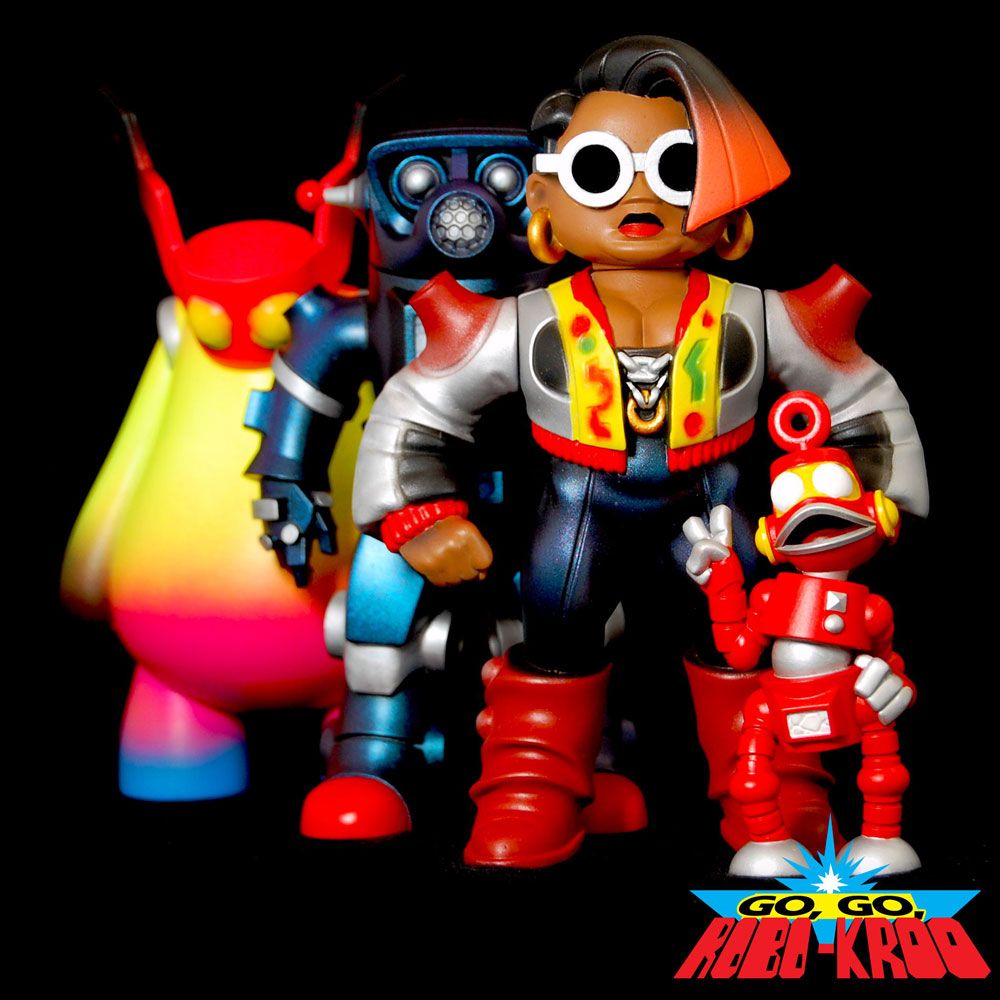 Bubblewrap Toys
debuted the full "Go, Go, Robo-Kroo-Kroo" G1 figures recently over on their store. This first wave comprises of a limited run of 3 sets of 4 original, hand finished figures. This initial run size is limited as, once they're gone, I'll be introducing other new and different figures to expand The 'Kroo in time. "Go, Go, Robo-Kroo" have come from beyond space and time, through the cracks in parallel universes and from the depths of imagination. This is just the first wave of figures, they have many more yet to bet seen in future limited releases.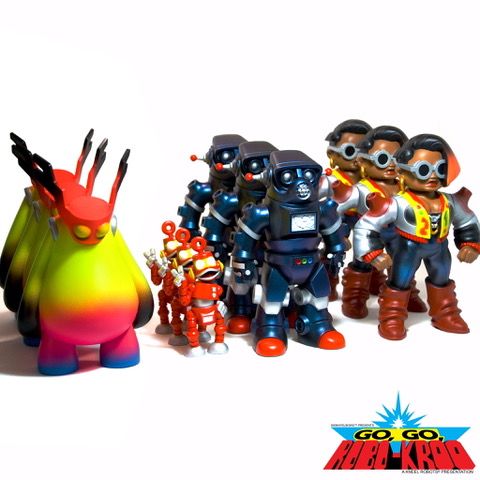 Each figure comes with its own exclusive art-print postcard and vinyl logo sticker. The prints are original artworks by the artist Neil Roberts (Kneel, Robots/ Skinnyelbows) and provide a little bit more insight into each character. And they look pretty good framed, too!
Choose from: Robbie is KR-001, YeYe 32 is KR-002, ZOZO is KR-003, and Stella Soul: Intergalactic Rap Queen is KR-004...
"Go, Go, Robo-Kroo" is Neil's first range of designer toys, inspired by popular cartoons, comics, movies and music. They're all original designs, printed and hand-finished by Neil in his top secret workshop. Follow him on Instagram
HERE
and be on the lookout for more drops soon!