"Twelve Framed Colors 2nd ed." from Six Foot Turkey Toys!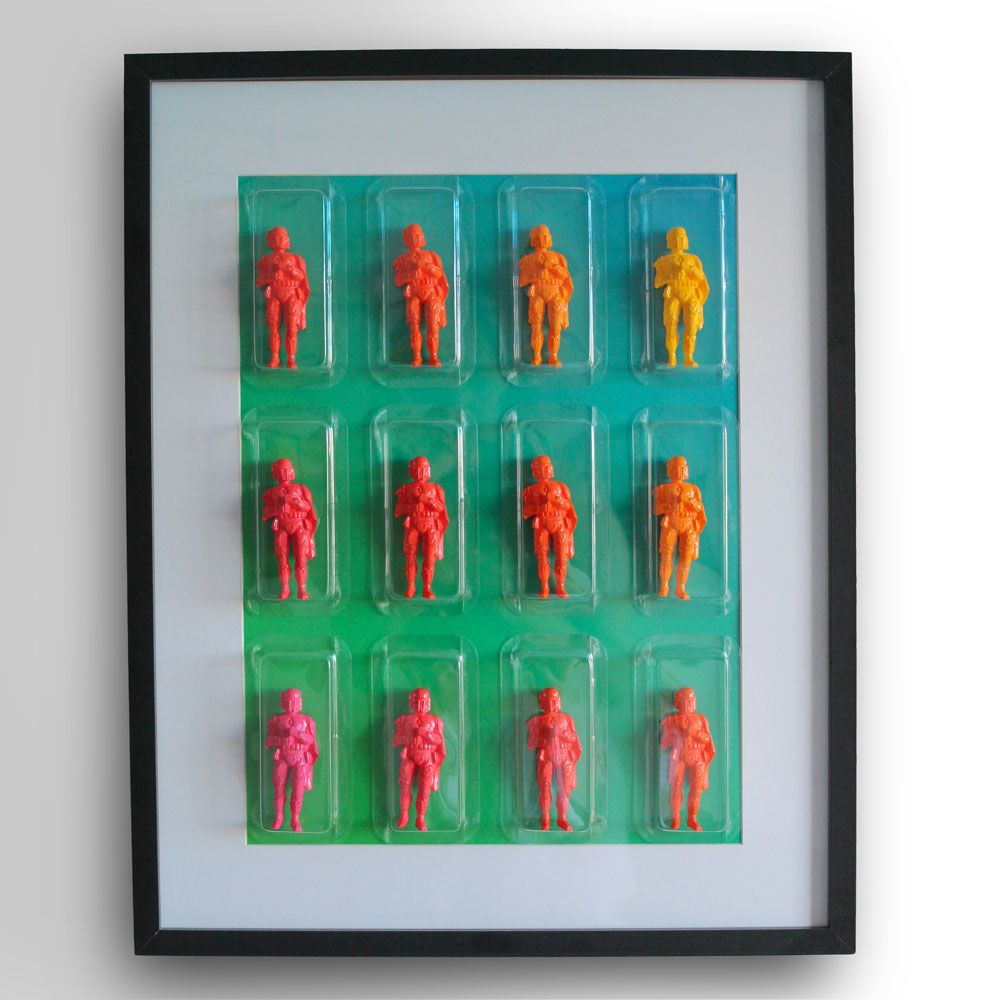 Six Foot Turkey Toys
is back and they have been working on new techniques for some time to bring their own artistic and design vision to the world of Art Toys.. and with their latest release, they continue to do just that! Wanting to follow a dynamic approach, their latest proposal, in 1/1 format, is a unique and unrepeatable piece, and is completely based on the dynamics of the color gradient! Choosing an iconic action figure such as "Boba Fett", the famous bounty hunter from the Star Wars saga, and repeating it twelve times in twelve different colors that have a common relationship between them... this 'complete package' measures - Frame: 19.6" x 15.7" • Figures: 3.14"and is dubbed "
Twelve Framed Colors 2nd ed.
" It's up for grabs
HERE
right now for €250($295) + Shipping.