Tenacious Toys exclusive Master9Eyes R177A edition by Playful Gorilla x Daytoner x PureArts!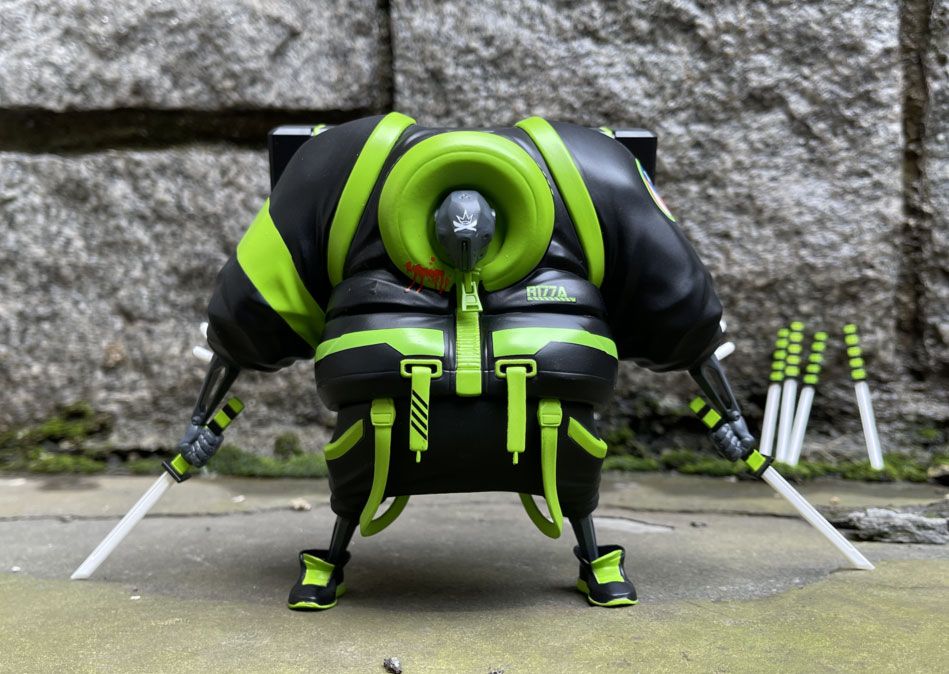 Tenacious Toys
is GOING APE this week! Their next shop exclusive is a
Playful Gorilla
black and green colorway of the awesome Master9Eyes figure by
Daytoner
and
PureArts
... the
R177A
edition! After collaborating for nearly a decade, this is the first official vinyl toy exclusive that Playful Gorilla (Alex) has created for Tenacious Toys. There will be more! The Master9Eyes figure is a 5.5" tall, 7" wide vinyl figure in scale with other 1/12-scale action figures.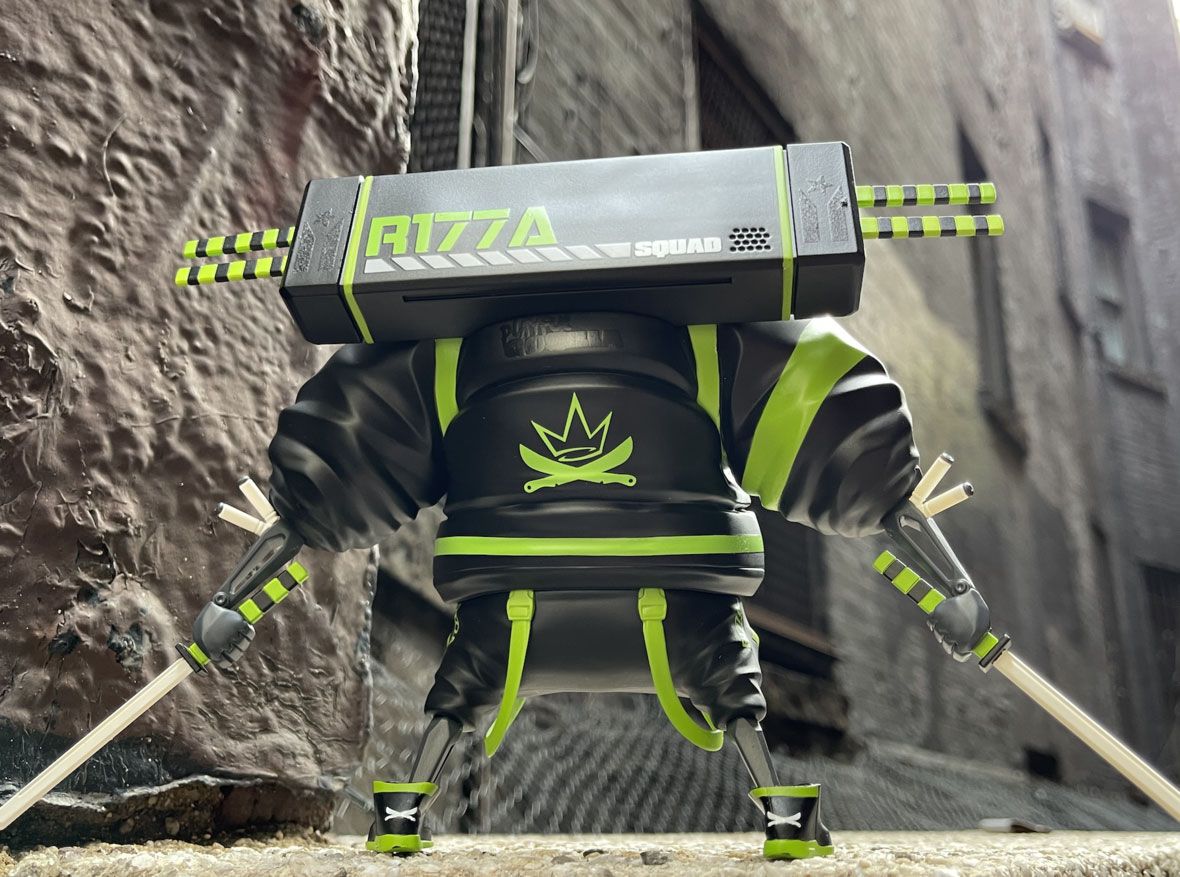 Designed by Daytoner and produced by PureArts, the M9E features six (!!) swords that can fit into its backpack as well as in the hands, plus a handy base that plugs into the foot. The M9E R177A edition is limited to just 160 units at $105 each. They will drop
HERE
on the Tenacious Toys PureArts page (and homepage) at 9am PST on Friday, July 16th.