Slave to the Siren "Norskehavet" edition by RXSE7EN x Oasim Karmieh x Martian Toys!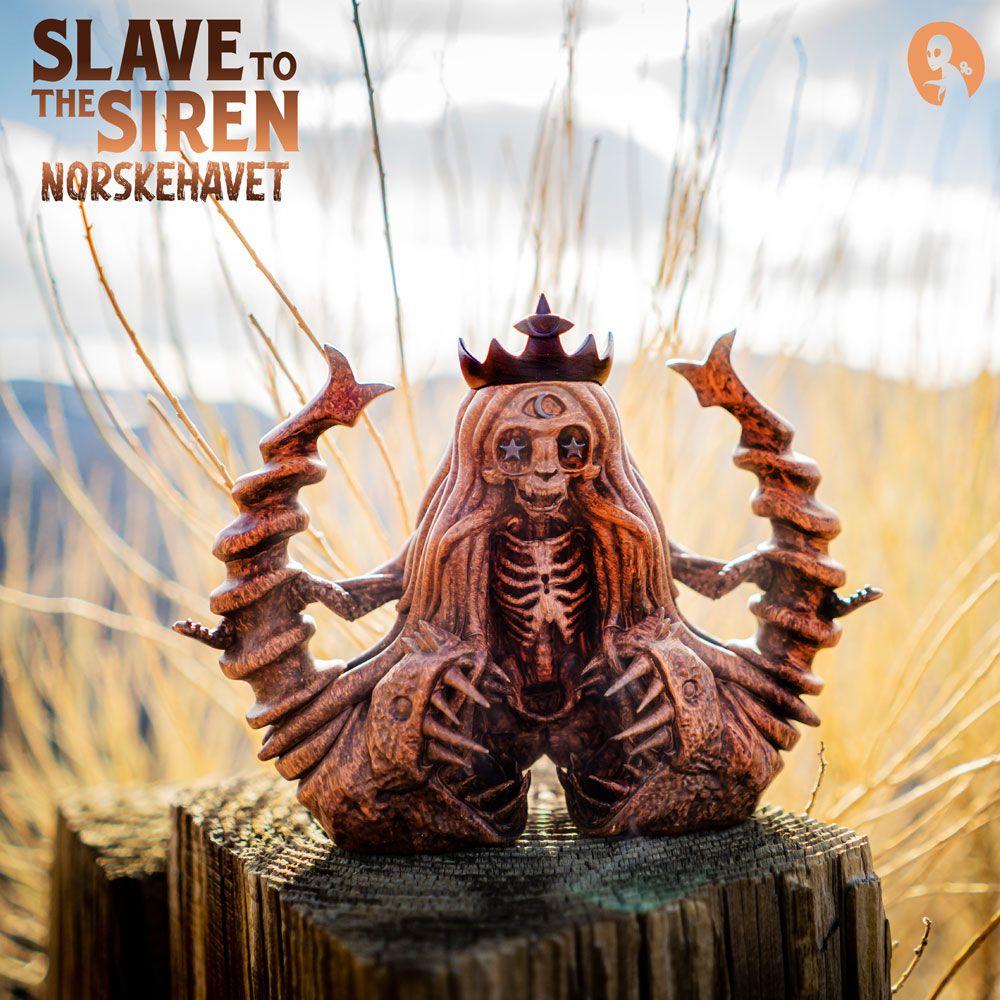 Love her or hate her, there's no denying her seductive powers and her ubiquity. She is pervasive. Her legend is eternal... The Siren rises from the depths of the Sea, singing her songs to lure sailors, pirates and hipsters to the coffee shop by the shore. If you listen now you can hear her calling your name... Accompanied by her Sea Serpents this Siren stands 6" Tall, 8" Wide & 3" Deep. Spotted afloat in the waves off the coast of Norway... then bobbing with the tides near Iceland. A Siren calls to the weary Viking ancestors as they travel shore to shore of the Norskehavet... and this '
Norskehavet
' edition features a wooden looking paint application, one that makes you do a double take knowing that it's actually paint and not wood! "Slave to the Siren" sculpted by
Oasim Karmieh
, based on artwork by
RXse7en
, and produced by Martian Toys will be limited to 100 pieces and will be up for grabs
HERE
this coming Friday, July 30th at 9am PST!