Obadiah Marsh -Abhorrent Piscine Denizen of the Deep- custom microrun from Doktor A.!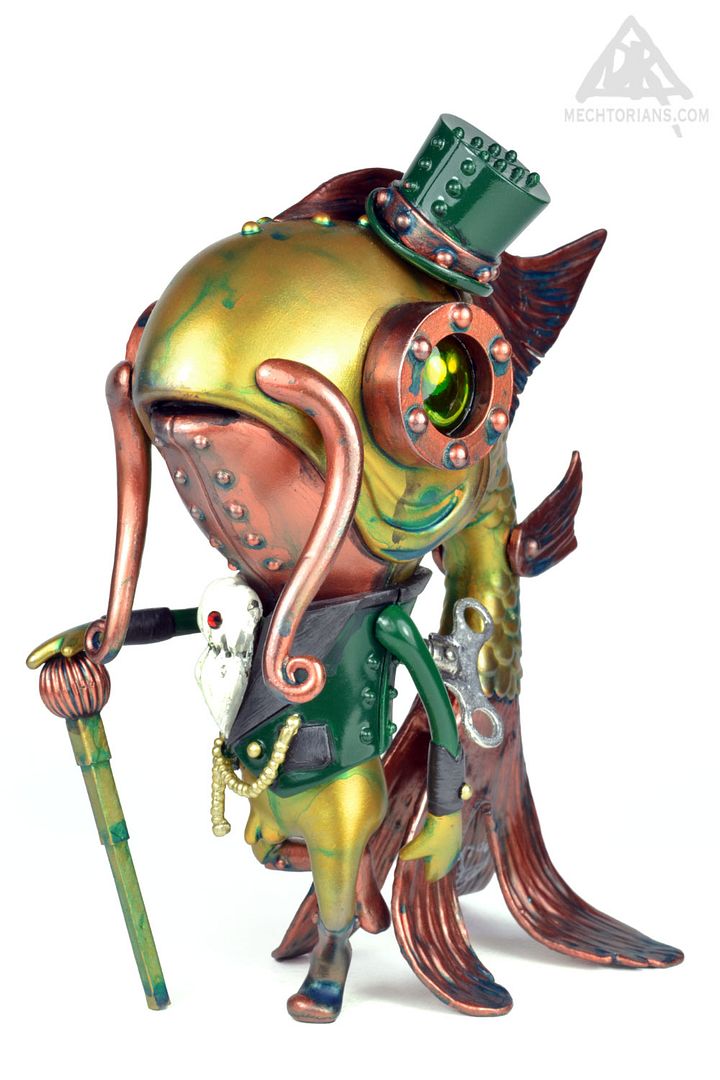 The one and only,
Doktor A.
comes to us today sharing what he is calling "
the most complex custom art toy edition I have ever undertaken
"... and that's saying alot considering the body of work this man has created! Over two years in the making, this series combines original vinyl toys with hand sculpted, hand cast and hand painted resin and metal parts. To create these high end art multiples for discerning collectors everywhere. Introducing
"Obadiah Marsh" -Abhorrent Piscine Denizen of the Deep-
This is an edition of 10 customised Koibito toys originally designed by Yoskay Yamamoto and produced by Munky King. Standing 6" tall each figure is hand assembled, finished and painted by Doktor A. and each is signed, dated, and numbered under the tail, and each comes packaged in a foam lined presentation box with a signed certificate of authenticity. A true art toy collectible! These will be up for grabs
HERE
this Friday, July 30th at 10am PST for £350(485) a pop!