RADICON: HOTH TOYS!!! A bootleg Star Wars charity auction!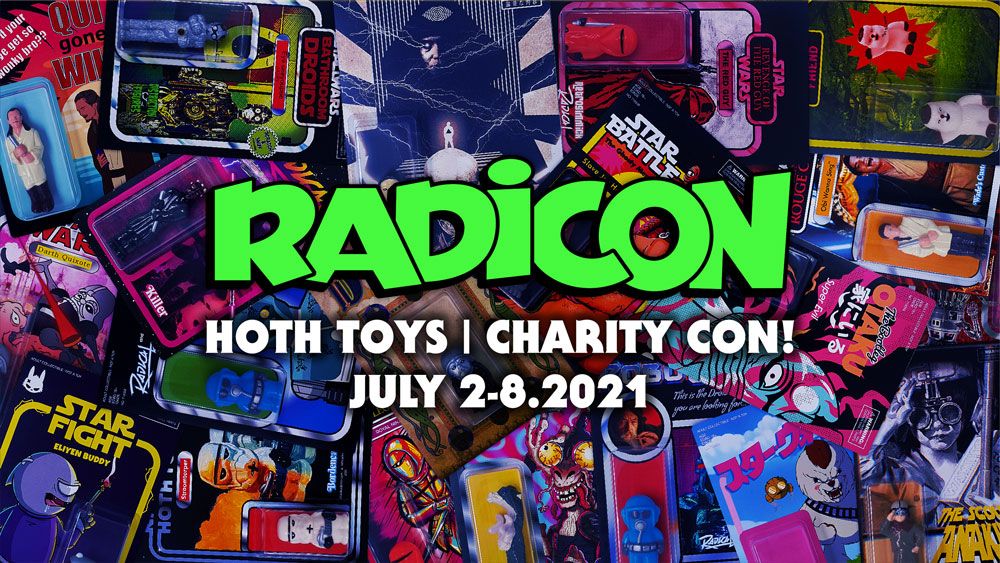 What is it all about?
Radical
- a TLV based online pop culture merch and art store - is having their first Con, starting this week, July 2nd-8th... and you guessed it right, it's called
RADICON
! They've assembled a team of 20 artists from all over the globe such as: Teens on Acid, Chris Bordenca, Killer Bootlegs, Fattoh, and more... Each one of them chose one 20 years old Star Wars knock off figurine for which they designed a one of a kind card back - making a one off kind Bootleg toy! All Bootlegs are going up for auction and all proceeds go to a non-political charity of the artist choice!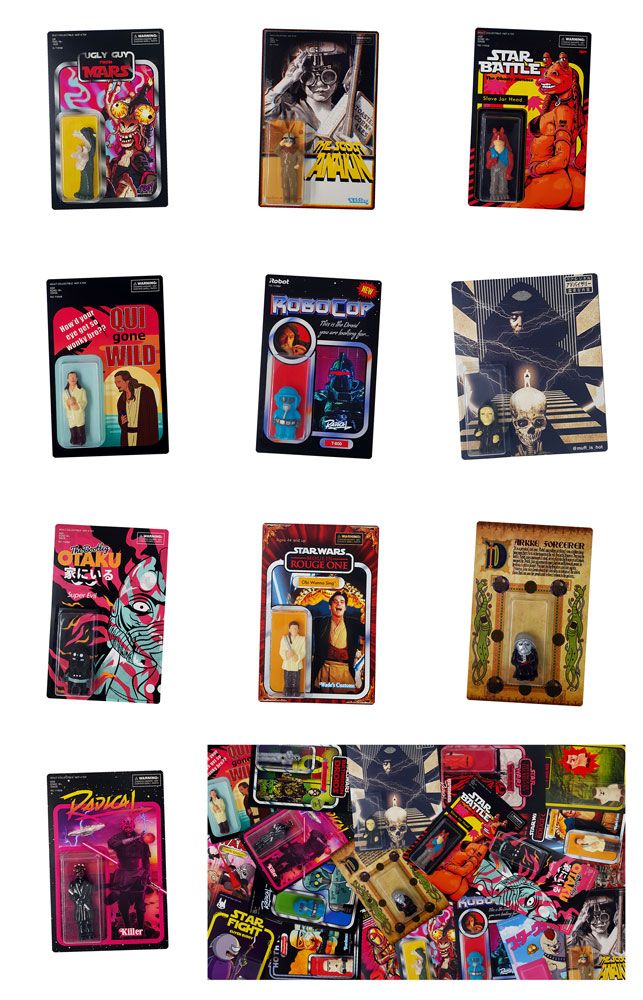 The bootlegs will be uploaded to Radicalhq.com in groups starting July 2nd. Each seven will get 48hrs to get
AUCTIONED
. Participation requires signing up - and that's it. No extra fees – shipping is included in the auction price.
July 2-3 - (24:00 - 23:59 IDT*): @distraction_figures / @padawanbear / @fatohh / @toychingon / @wades.customs /@rangeray_ / @z_world_art

July 5-6 - (24:00 - 23:59 IDT*): @bombermattoys / @chris_bordenca_art / @dafoot_toys @flopscomics / @medeuceswild /@radical_hq / @retrogimmick

July 7-8 - (24:00 - 23:59 IDT*): Ariel waysman /@killerbootlegs / @muff_is_hot / @mallowtoys / @teensonacid / @want3drabbit
Radical Entertainment:
During the days of the Con there will be all kind of rad content on Radical's Instagram and Facebook page:
July 2, 23:00 PM IDT - Instagram live: Talking card backs now and then with @padawanbear and @wades.customs
July 5, 23:30 PM IDT - Instagram live: Women representation in the bootleg toy scene with @medeuceswild
July 8, 1:00 AM IDT - Instagram Live: The connection between Star Wars and the bootleg toy scene with @dketoys and @killerbootlegs
Artists Q&A's, A Radicon Giveaway and more! Head over, feast your eyes on one of a kind bootleg toys and help a good cause along the way.