Feral Children 'Mixed Parts' edition from Mutant Vinyl Hardcore!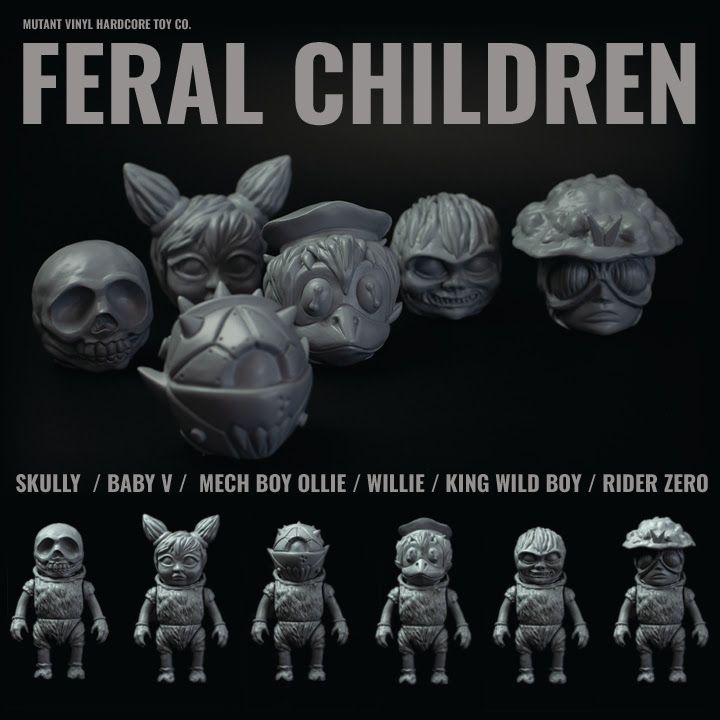 Rich over at
Mutant Vinyl Hardcore
just sent out info about his latest release... and it's a doozie!
Feral Children 'Mixed Parts' edition
is here and will be up for grabs
HERE
this Friday, June 25th at 9am PST! This will be a pre-order for the feral children. The pre-order will be $185 each plus shipping and each customer will be allowed TWO per person. Each will come with ONE body and SIX heads (one of each character). Mix parts colors include white, black, red, blue, purple, yellow, pink, green, and orange. These will come packaged in full color box with mini print and sticker and since this is a pre-order, Rich mention that he's estimating shipping to be September but pushing for August. This is a limited pre order and there is a set amount, pre-order will run until sold out or until Monday 6/28...
best of luck
to those going for this awesome set!