TOYDARIAN TOY BAZAAR... a Star Wars themed group art show at Mothership Gallery!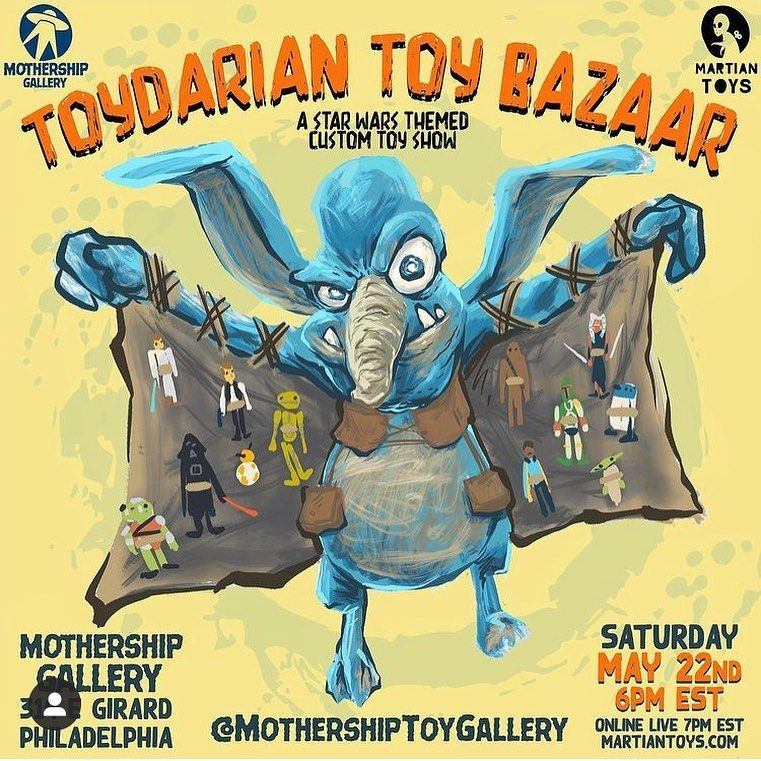 In another galaxy farther away! The folks over at Martian Toys are excited to announce their now annual STAR WARS themed custom toy exhibition is hitting the walls -
TOYDARIAN TOY BAZAAR
! Watto has got the goods from artists all over the world doing their homage to Star Wars... and this all kick off on Saturday, May 22nd at 6pm EST with online sales going live at 7pm EST via
MartianToys.com
!
One piece for this show is truly spectacular and comes by way of
Riser13
... a custom DR76 he is calling "
Dark Side Meditations
"! Channeling his inner Sith Lord, this awesome custom really captures the essence of Darth Vader, and what a perfect platform the DR76 is for this... and how about that accompanying stage/prop in the back - soooo awesome!