Stroll DIY vinyl figure from SpankyStokes & Strangecat Toys - TEAL edition!!!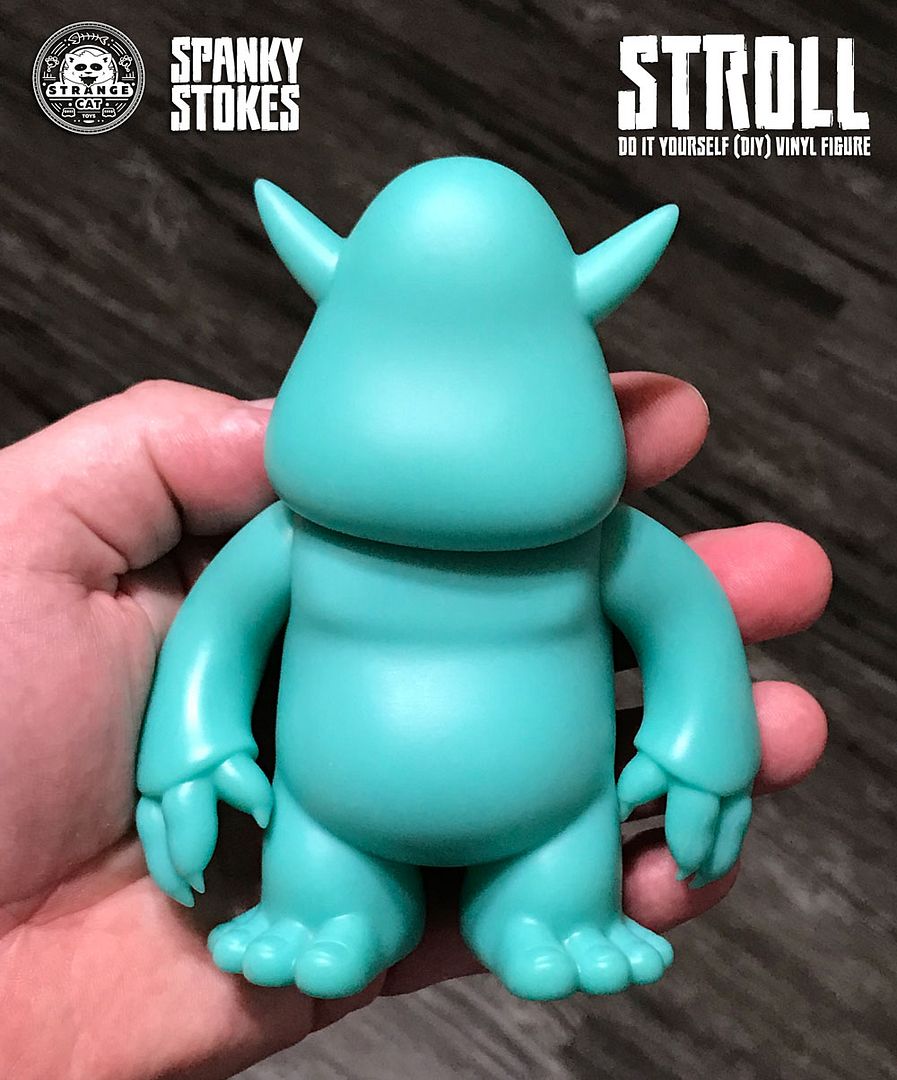 A VERY special release, as it was my daughters favorite color and she requested that it would be released on her b-day... releasing
HERE
this Tuesday, May 25th at 9am PST the sixth colorway of the DIY Stroll in TEAL - and it's my daughters 7th b-day today!!! Produced by
Strangecat Toys
, our vinyl Stoll is looking super chill in this DIY vinyl color! Grab them up, customize them, keep them as they are... it's up to you! These will also be sold in singles ($25 each) and artist 6pks ($140 -savings of $10) - Ohhhhh, and maybe some more
GIDs
will become available as well - super low stock on those! While you are at it... check out the quick video below that we put together showing how to remove the head/arms for easy customization!