It's a PUG... It's an EAGLE... no, it's a PEAGLE!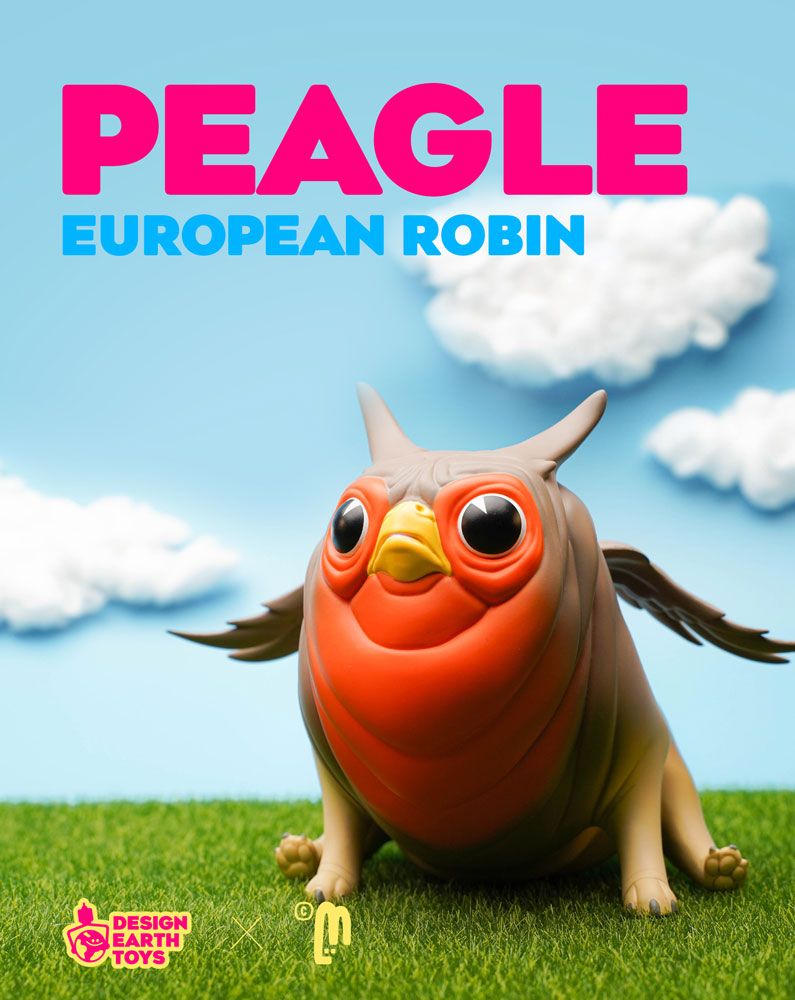 In mythology, the Griffon, made of a lion and an eagle, were guardians of treasure, becoming a symbol of power in ancient lore. From the Griffon, the Peagle is born. Half pug- half eagle, the
Peagle
is a contemporary play on myths from antiquity. Peagle is the initial product launch for the
Design Earth Toys
brand - an offshoot of
PureArts
- and the first toy for artist
Mickael Lelièvre
. This is also the first colorway of the Peagle collection... the 'European Robin' edition! This release will set the tone for the future of eco-friendly designer toys. The box is made from 100% recycled materials. Sitting 6.5" tall and limited to 181 pieces worldwide, you can snag one up
HERE
right now for just $75 a pop!