Dokebi Solo art show + the Goblin Squad custom Puck toy show... all kicking off at Strangecat Toys!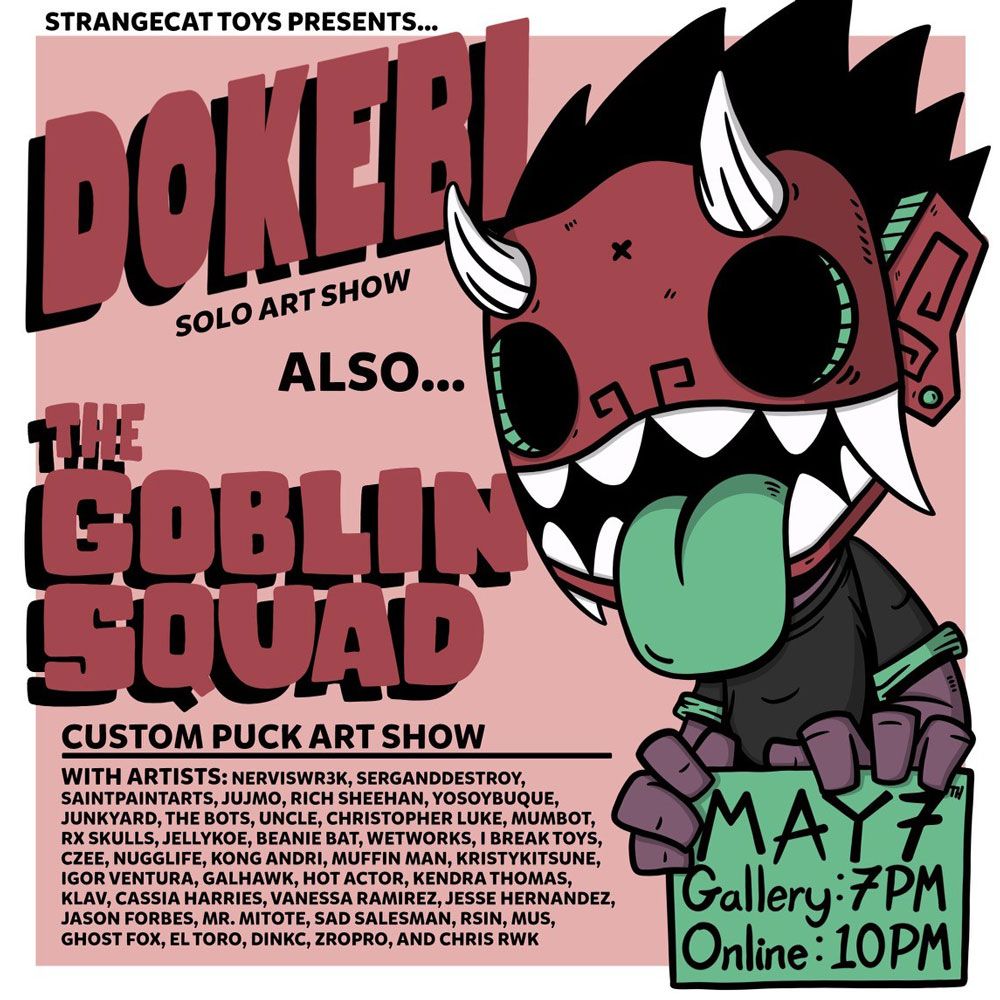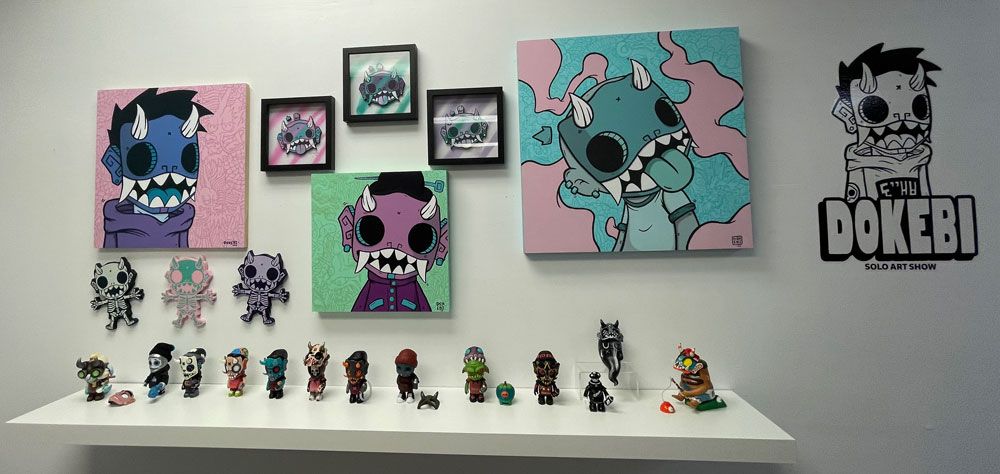 The folks over at
Strangecat Toys
are excited to announce that they will be hosting a solo show with
Chris Dokebi
, this show will include original works on wood canvas, wood cuts, and limited hand pulled prints (The Prints are limited to RED-28pcs and GREEN-35pcs)... and as the kicker, they will also be hosting a group show called 'The Goblin Squad', featuring custom works on the 'Puck Little Painter' vinyl figure toy. Artists include:
@nerviswr3k @officialserganddestroy @rich_sheehan @yosoybuque @junkyardla @thejennbot @christopherluke @mumbot @rxskulls @jellykoe @beaniebat @ibreaktoys @czee13art @nugglife @kongandri @muffinmansculpts @fluffriot @igorventura @galhawk @hot_actor_ @kendrascustoms @klav9 @cassiaharries @vanessa_ramirez @urbanaztec @the_jfo @mr_mitote @sad_salesman @rsinart @mus_musculus @ghostfoxtoys @eltoro215 @dinkc @zeroproductivity @kendrascustoms @chrisrwk @kristykitsune @iamwetworks @saintpaintarts @jujmo and @unclestudio
- an awesome lineup... and just check out the slideshow below to see what they are all bringing to the table!
Shirts for the show will be available for preorder and ship at the end of May. They will go up live at
Strangecattoys.com
this Friday, May 7th at 8pm EST. Gallery Opens the same day at 7pm EST and online at 10pm EST. Customers wanting to purchase pieces in the gallery will be limited to 1 per person and can requeue to purchase additional pieces. Even more... yup, they will also be releasing the DIY Puck Little Painter blank at 8pm EST for just $60! I hope you are all paying attention, this was a ton of info! To stay up to date, be sure to follow Strangecat Toys on their Instagram
HERE
for all of it!