Han Ning x Aichiaile - Little Forest series "Puppy Tang" vinyl space dogs!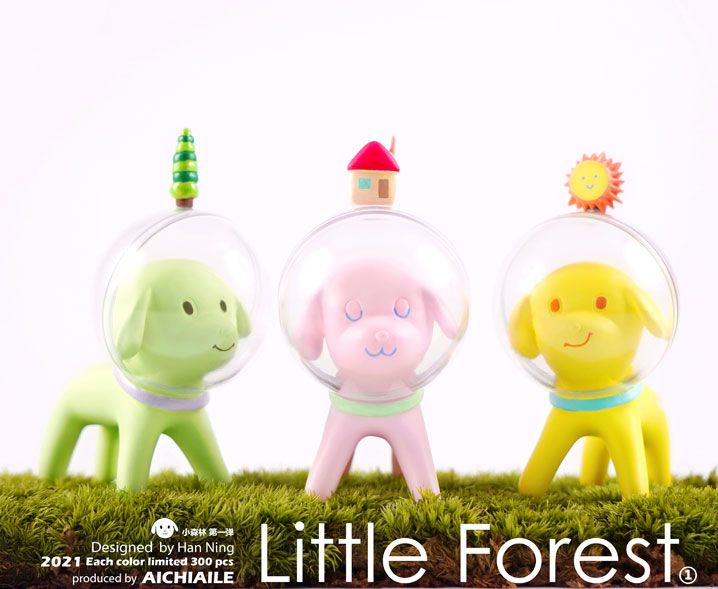 It's been a long time since we have seen
Han Ning's
cute space dog... and now, we are getting a super adorable shrunken down 3" version... yup, cuteness overload! Introducing "Puppy Tang"... in Chinese, theTang(唐)of Tang Dynasty and the Tang(糖)of candy are all pronounced "Tang", and Han hopes this puppy from China could make you feel sweet and joyful. The first release in
Aichiaile's
"
Little Forest
" series includes the warm little house
(pink
), the vitality of little tree (
green
), and the sunlight full of little sun (
yellow
). 3 versions, all very cute... and each is limited to just 300 pieces each! Retailing for $43 a pop, you can snag them up via pre-order now by send an email directly to
aichiaile@sina.com
(shipping time in July 2021).