HUÈXÖLOTL 怪獣 the crazy kaiju sofubi from Chauskoskis... release announced!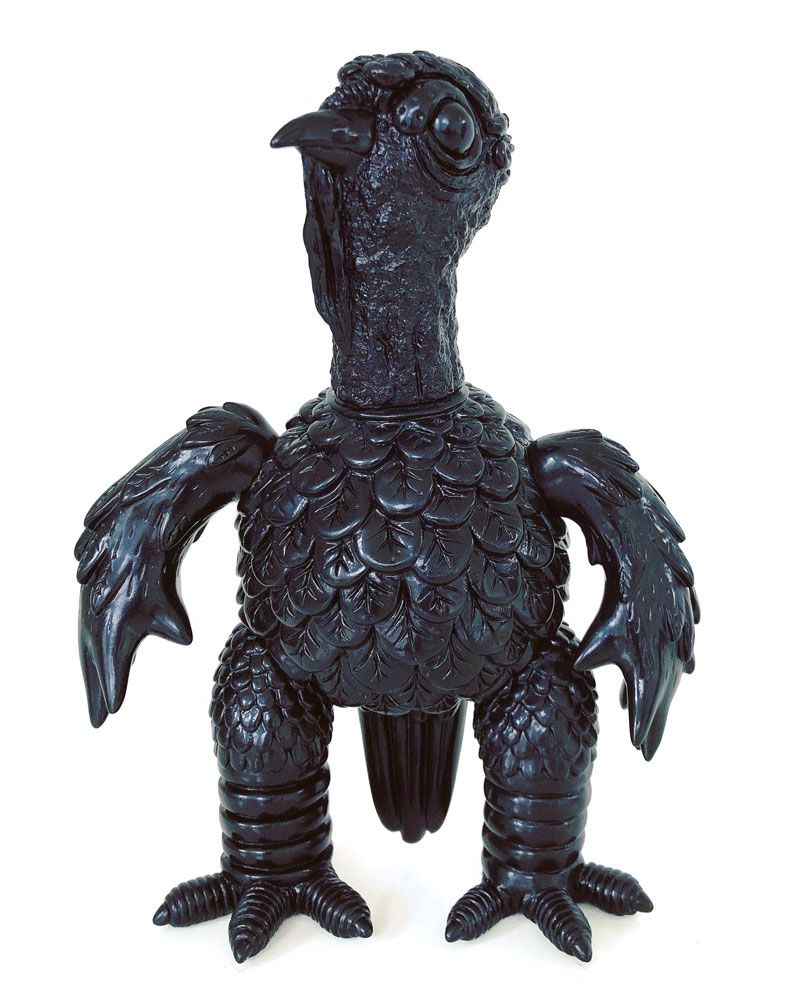 Talk about a long time in the making (way back in 2013)... but there are reasons for everything and life has a crazy way of throwing curve balls at us - and that's to put things lightly in
Chauskoskis
case - but I digress...
HUÈXÖLOTL 怪獣
is here and is he looking fierce! Cast in black sofubi, this 9.4" tall OBSIDIAN blank figure is dubbed the 'First Edition' (never to be made again) and features 5 points of articulation!
If you are lucky enough to snag one of these up, Chauskoskis went all out for this release. Creating custom header card art (Adam Hook + Chauskoskis -Image adapted from artwork by Adam Hook© 2001 Osprey Publishing Ltd) along with a Codex that features a masterfully illustrated jorunal that has been burnt around the edges to give it an aged fell... the Codex shows the history of this infamous bird that terrorized many ancient civilizations (at least that's what Chauskoskis wants us to believe). This crazy looking turkey kaiju is set to release
HERE
this coming Monday, April 5th at 9am PST for $150 a pop.